10 Key Reasons Why Your Small Business Needs A Website
Having a website for your small business is becoming more and more important in today's digital world. There are several key reasons you should consider having a website for your business, including having an online presence, increasing visibility, and improving customer service.
Pregled sadržaja: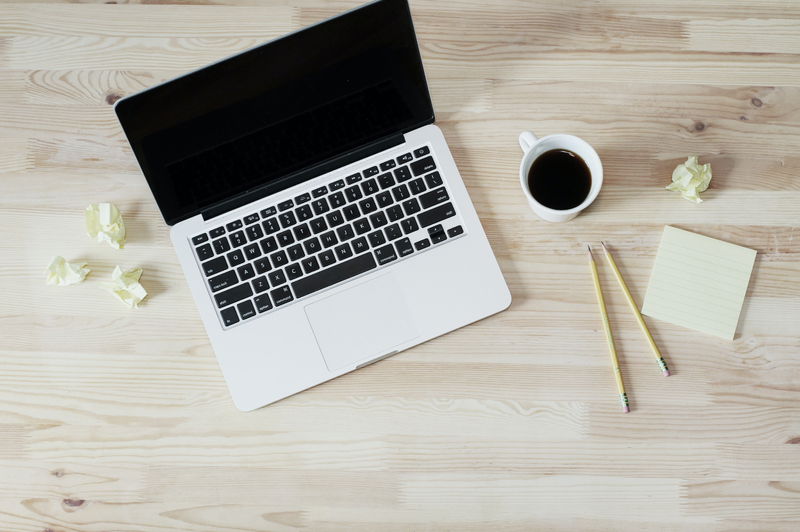 Establish an Online Presence
An online presence is an essential part of developing a successful small business. It allows customers to find your business quickly and easily, and it also allows you to reach a larger audience than traditional advertising. Establishing an online presence also allows for better customer engagement, as customers can interact with you directly via contact forms or social media. Additionally, a website gives you the power to track and analyze customer behaviour, and to make changes to the website quickly and easily. Having an online presence also shows potential customers that you are current and reliable, and it gives them a platform to learn more about your products and services. Lastly, an online presence allows you to increase your search engine rankings, and to get more visibility and traffic through digital marketing campaigns. In conclusion, an online presence and website is essential for any small business hoping to remain competitive.
Trebate li web stranicu?
Želite izraditi web stranicu, ali ne znate odakle početi? Naš alat za izradu web stranica savršeno je rješenje. Jednostavan za korištenje i s mogućnošću prilagodbe kako bi odgovarao vašim poslovnim potrebama, možete imati profesionalnu web stranicu u tren oka.
Increase Visibility
Having a website is a great way to increase your small business's visibility. A website allows potential customers to easily learn about your business – what you're all about, what services and products you offer, and any promotions you might be running. It also allows people to access information about your business 24/7 without the need for a phone call or an in-person visit.

That means customers can find out what they need to know when they want to know it. Having a website can also help people who are looking for services or products in the area to easily find your business with a simple Google search. This increases the chances of them choosing your business over a competitor who doesn't have a website.

In addition, having a well-designed website can give your small business a more professional and credible image, which can go a long way when it comes to increasing visibility and boosting sales.
Improve Customer Service
Providing excellent customer service is an essential part of running a successful small business. Creating a website for your small business allows customers to quickly and easily find out about you and the services or products you offer. Moreover, a website allows you to give customers the opportunity to contact you directly with questions or feedback. You can also use your website to provide customer service updates, FAQs, and other helpful information. By taking care of customers online, you can ensure that you stay one step ahead of the competition when it comes to customer service.

Additionally, having a website allows you to track customer satisfaction and feedback. You can use this data to make adjustments to your products, services, and customer service approaches. The result will likely be an increase in customer loyalty and satisfaction, which will in turn lead to more customers and better business.
Enhance Brand Identity
A website can be a great tool to increase your small business's brand identity. Having a website allows customers to go online and discover exactly who your business is and what it stands for. A good website should include a logo and a clear message about what your business offers. It should also feature customer reviews and testimonials, so potential customers can get a better sense of the quality of your business and the work you do. Your website should also contain information about how customers can contact you, as well as your business contact information. Taking the time to create an attractive and interactive website with engaging content can be a great way to help set your business apart from competitors and enhance your brand identity.
Grow Your Audience
In the digital era, your website can be one of the best ways to reach a larger audience and boost your small business's visibility.

Having a website gives you a chance to showcase your small business and its products or services to the world. It will enable potential customers to easily find you.

One of the key reasons why you should build a website for your small business is to grow your audience. You can post content on your website that promotes your business and showcases your products or services. This can help drive more customers to your business.

Another great way to grow your audience is through social media. Having links to your social media pages on your website will enable people to easily connect with you. Your website can be a great complement to the content you post on social media and help you reach more potential customers.
Drive Traffic
In order to make the most of your website, you need to drive traffic to it. Without a steady stream of web visitors, your website won't be able to meet its full potential.

There are many different methods you can use to drive traffic to your website - from growing your presence on social media to investing in pay-per-click (PPC) advertising. It's important to consider your budget and the benefits that each method can bring to your website.

Adding interesting content, such as blog posts, is another easy way to draw visitors to your site. You can also consider linking your website content to other websites for added value. By creating quality content and ensuring it's SEO-friendly, you put yourself in the best possible position to be found and rank organically.

Lastly, you could consider guest blogging as a way to increase your website traffic. If you write articles on websites relevant to your industry, you can boost your credibility and reach a wider audience.

Whichever methods you decide to invest in, make sure to track your progress and understand which methods are driving the most traffic. This way, you can adjust your approach accordingly and maximize the return on your investment.
Generate Leads
Generating leads is a key component of a small business. Investing time and energy into developing a powerful website can help to promote your business and boost lead generation in several ways. An attractive, professional website has the potential to attract new leads both online and offline, convert visitors into customers, and build a powerful brand presence. Search engine optimization (SEO) techniques can be used to increase website traffic and create valuable leads with potential for conversion. Additionally, links to your website can be shared on other platforms to draw more visitors interested in your product or service, increasing the number of leads. By ensuring your website is easy to navigate and optimized for user experience, you can make sure that each visitor leaves your site with a clear understanding of how to become a part of your customer base.
Increase Sales
Having a website for your small business can help to increase sales and visibility. By listing your products and services on your website, you can boost your online footprint and reach more potential customers. Additionally, a good website should include an easy-to-use, secure checkout process, as this will encourage customers to make a purchase. You should also consider adding offers and discounts on your website, as these can be extremely effective in driving sales. Additionally, website analytics and SEO can help to bring more people to your website, thus increasing the chances of them making a purchase. Furthermore, by engaging with your customers on social media, you can drive more traffic to your website and introduce more customers to your products and services. Having a website will provide the foundation for all of these sales-boosting measures, so it is essential to create an online presence if you want to increase your sales figures.
Stay Ahead of the Curve
In today's digital world, it is imperative for small businesses to develop their online presence in order to stay ahead of the curve. A website is one of the most powerful and cost-effective ways to do this. With a website, you can reach an even larger customer base and expand your reach beyond the local market. Additionally, having a website can help your business to build trust, establish credibility and create a central hub for all of your online activities. By staying ahead of the curve, you can take full advantage of the booming digital marketplace and ensure that your small business has the best possible chance of succeeding.
Save Money
Saving money is one key reason why your small business needs a website. Having an online presence is a great way to reduce your marketing costs. With a website, you can reach a far wider audience for far less cost than traditional advertising. You can also utilize other online marketing tactics such as search engine optimization, which can result in further cost savings. Additionally, with a website it's easier to get your customers to "promote" your business with referrals and social media shares. This all adds up to increased savings for small businesses.
Sažetak
A website can be crucial for businesses of all sizes but is particularly important for small businesses. Not only do you create an online presence, but also increase visibility, improve customer service, enhance brand identity, and reach new audiences. Ultimately, a website can help a small business drive more traffic, leads, and sales.