10 Ways to Promote Your Blog for Long-Term Success
Having a well-known blog can mean success and high visibility. In order to ensure long-term success, promotion techniques can help. This article outlines 10 ways to promote your blog, from SEO optimization to social media marketing, in order to ensure a strong following and long-term success.
Pregled sadržaja: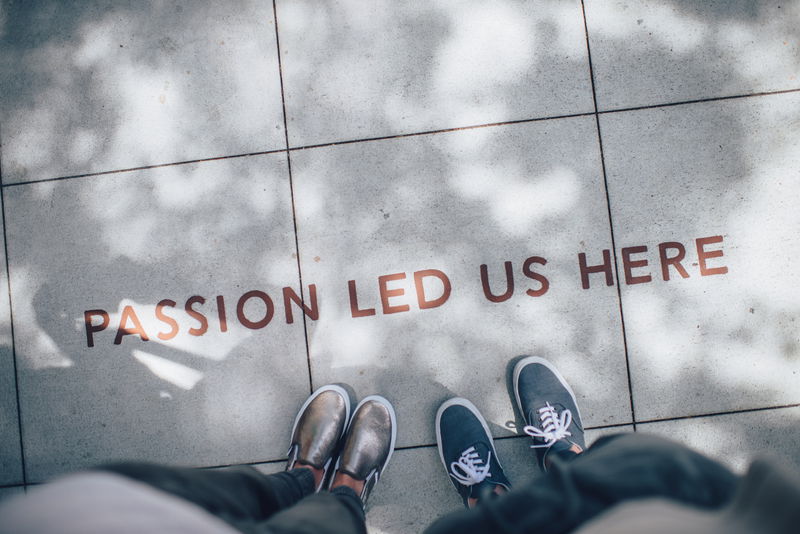 Optimize Your Blog for SEO
Optimizing your blog for SEO is a great way to promote your blog. SEO stands for Search Engine Optimization and focuses on improving your blog's visibility on the search engine results pages. To be successful with SEO, you must research relevant keywords and incorporate them into your posts and page titles. You should also create links to external sites as well as internal ones and use meta tags to accurately describe your content. Additionally, by keeping your blog regularly updated with fresh content, Google will prioritize your blog in search results and drive more traffic to your blog.
Trebate li web stranicu?
Želite izraditi web stranicu, ali ne znate odakle početi? Naš alat za izradu web stranica savršeno je rješenje. Jednostavan za korištenje i s mogućnošću prilagodbe kako bi odgovarao vašim poslovnim potrebama, možete imati profesionalnu web stranicu u tren oka.
Choose Your Content Wisely
When it comes to promoting your blog for long-term success, it's important to choose your content wisely. Think about what you really want to communicate to your readers. What do you want them to feel, think, and ultimately do? Pick content that engages your audience, is relevant to your goals, and reflects your brand and values. Aim to create content with a clear main takeaway and purpose - it's not enough to just post something without any thought or direction. Think about how the content fits in with your overall strategy and what impact it could have. Put yourself in the shoes of your reader and ask yourself, "Would this content be something that I want to read?"
Make Use of Social Media Platforms
Social media platforms are great for promoting your blog for long-term success. You can reach a wide audience, engage with them and build relationships. By creating content that stands out and making use of social media's engagement features, you can get people to talk about your blog. You can post links to your blog posts on your own social media accounts and share them with followers. You can reach a larger audience by joining relevant Facebook, Twitter and LinkedIn groups. You can also join conversations related to topics you blog about, answer questions relevant to your blog and share useful information with people. Adding your blog's link to your signature on forums and message boards can also help drive traffic to your blog. Using social media effectively requires you to be active and consistent. You should take time to actively engage with your followers and consistently post new content that is interesting and relevant. When it's done right, social media can help you grow your blog.
Form Strategic Partnerships
Forming strategic partnerships with other content creators is a great way to promote your blog for long-term success. Connecting with people in the same space as you and leveraging their audience can help you reach more readers quickly.

You can start forming these relationships by connecting with your peers and colleagues on social media. Reach out to other bloggers you admire and discuss guest posting and collaborations. You can also connect with influencers and larger players in the community to see if they'd be interested in promoting your content or linking to your blog.

Introducing yourself and explaining the value your blog adds to their audience can go a long way to seal the deal. Capitalizing on strategic partnerships can help you increase the visibility of your blog, making it a great long-term promotional strategy.
Engage With Different Communities
Engaging with different communities can be a powerful way to promote your blog for long-term success. By participating in relevant conversations, you can make strategic connections with people that may be interested in what you have to say. Moreover, interacting with other bloggers provides an important way of gaining insights that can help you hone your skills in writing and promotion.

Partaking in online groups (e.g. forums and discussion boards) that relate to the topics of your blog is a great way to get your voice heard and increase your blogging presence. If you list your blog URL in the quality content that you post and provide helpful comments, you can potentially convert readers who visit the group into loyal followers. Additionally, attending meet-ups, events, and conferences related to your blog topics is a great way to increase your knowledge and establish meaningful connections.

With the right effort and dedication, engaging with different communities can bring about amazing long-term success for your blog. Connecting and interacting with others in meaningful ways is a critical aspect for a successful blog.
Provide Insight Through In-Depth Articles
In-depth articles are a great way to provide insight about how to promote your blog for long-term success. By writing in-depth articles, you can build trust with your readers and demonstrate your expertise on the topic. These articles should provide detailed information about how to accomplish various blog-promotion tasks, such as networking, searching for new audiences and developing relationships with influencers.

Furthermore, your readers will appreciate the depth of knowledge you are conveying and will be more likely to come to you for advice in the future. Writing in-depth articles also allows you to go beyond simple lists, such as the 10 Ways to Promote Your Blog for Long-Term Success. You can respond to their questions, provide evidence, and share real-life stories to build their understanding further.
Focus on Solving Problems
Having a blog is one of the best ways to promote yourself and your business over the long-term. But it takes more than just regular posting to make your blog successful. One key to success is to focus on solving problems.

This means thinking about how your blog posts can help readers solve whatever problems they may have. It could be offering advice on how to save money, advice on parenting, tips on blogging, and so much more. Whatever the problem, think about how the content you provide can help solve it.

Additionally, look for ways to solve your own problems. Maybe you need help with finding extra work, establishing better work-life balance, or developing stronger relationships with clients. Whatever it may be, try to find solutions in the content you write and share.

By focusing on solving problems with your blog content, you'll be able to show readers that your blog is a valuable source of information. This will help you build a loyal audience and attract the attention of potential readers who are interested in the solutions that you can offer.
Post Regularly and Consistently
Posting regularly and consistently is essential for long-term success when it comes to promoting your blog. It's important for your followers to know that you're reliable and will be providing them with new content on a regular basis. Posting new content at the same time each week or month will help your followers to stay up-to-date with your blog and make sure they don't miss your great content. Scheduling out when you will post and having a plan for what content you will be publishing will not only help you stay consistent but also help you stay disciplined with your blogging, enabling you to provide quality content to your readers.
Set Up Relevant Links
Relevant links are a great way to promote your blog for long-term success. When you link to other websites, you are building relationships and gaining potential readers. This helps increase your blog's visibility and credibility. Additionally, readers may be more likely to stay on your blog if they see relevant articles from other sources. To set up relevant links, start by researching what other blogs, news sites, and other websites are talking about that relate to your blog's topic. Create a link to a few of the best articles you find, and make sure to check back periodically for new content. Commenting on and sharing the content can also help to build your readership and drive traffic to your blog.
Write Engaging Headlines
Writing headlines is the key to blog promotion and long-term success. Crafting engaging headlines will help your blog posts stand out from the noise, draw in readers, and encourage shares and return visits. Here are some ways to write headlines that capture attention and boost success:
Focus on Benefits, Use Power Words, Ask Questions, Numbered lists, Use words that people search for and optimize the title for search engines.

Sažetak
No matter your blog's purpose, visibility and success depends on quality promotion. By utilizing SEO-friendly titles and posts, expanding to social media platforms and engaging in other promotion techniques, a blog can gain a strong and loyal following. This will make your blog an authoritative and trusted source for a particular topic and ensure long-term success.