8 Content Marketing Principles For Your Business To Follow
Content marketing is a powerful tool in any business's marketing strategy, but only if it's done right. These 8 principles lay the foundation for creating effective content marketing campaigns that help you reach your target audience and achieve your business objectives.
Pregled sadržaja: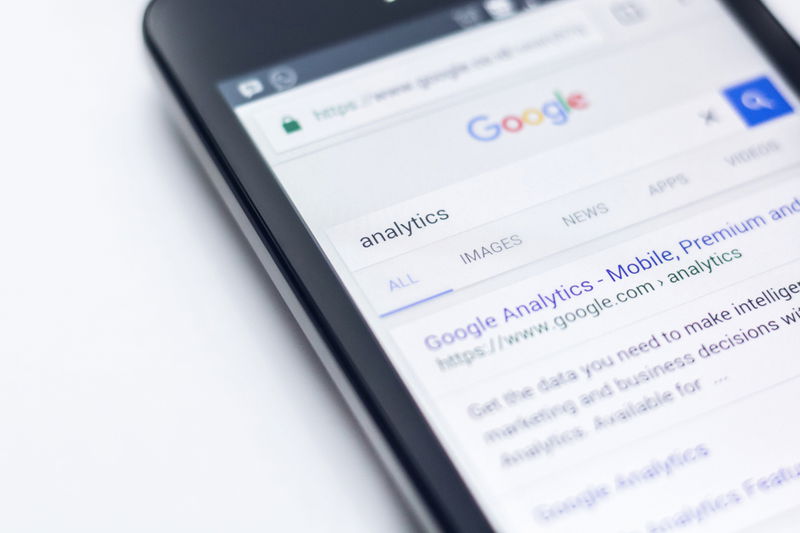 1. Understand Your Audience
One of the most essential content marketing principles for businesses is to understand your audience. Knowing who your target audience is and their preferences is essential to creating content that resonates with them.

Researching and understanding the needs, wants and interests of your target audience can help you create content that is tailored to them and drives engagement. Knowing how your audience prefers to consume content, whether it is a blog, video, or podcast, will help you reach them in the most effective way. Additionally, understanding the language they use, their level of technical knowledge, and the industries they are a part of will help you create content that is most relevant to them.

By investing in understanding your audience, you are much more likely to create effective marketing campaigns and ultimately reach your desired marketing goals.
Trebate li web stranicu?
Želite izraditi web stranicu, ali ne znate odakle početi? Naš alat za izradu web stranica savršeno je rješenje. Jednostavan za korištenje i s mogućnošću prilagodbe kako bi odgovarao vašim poslovnim potrebama, možete imati profesionalnu web stranicu u tren oka.
2. Define Your Objective
Knowing what your desired outcome is for your content marketing efforts is a crucial part of any successful strategy. Establishing an objective allows you to measure the impact of your content and evaluate whether the goals of each piece have been met. This will also inform what topics you should cover and the resources you'll need to create your content.

To set your objective, define clear and measurable goals for each piece of content, such as boosting traffic to your website, increasing leads, and expanding brand awareness. Identifying and understanding your audience also helps to ensure your content is tailored directly to their interests. With the right content and an established objective, you'll be able to capitalize on the power of content marketing.
3. Create Quality Content
Creating quality content is essential for any content marketing strategy. Quality content engages and resonates with your target audience. It should also provide value by giving users something to take away. Quality content should be well-researched and structured in a way that it's easy to read, and each piece should be optimized for the channels it will appear on. Additionally, ensure your content will stay relevant even after being published. Make sure to include accurate information when creating content, and ensure it's also regularly updated if needed.
4. Optimise For Search Engines
Optimising your website's content for search engines is an invaluable part of content marketing. By understanding user intent, relevant keywords and phrases, as well as SEO strategies, you can ensure your content lands on highly visible pages of search engine results.

Content should be well-structured, with headings and subheadings. Also, images and other types of media should be used in conjunction with the text to make the content more shareable and easily digestible. Linking within webpages, to other sources of relevant content, and to other websites helps to create strong relationships between different webpages.

Long form content, such as blog posts and articles, should have plenty of room for other websites to link to yours, creating a more powerful presence and more links. Using external link-building tactics, such as guest blogging, can be highly beneficial for driving traffic to your website, as well as improving your search engine ranking.

Finally, target different types of keywords, such as long-tail keywords and location-based keywords, to expand the reach and effectiveness of the content for search engines.
5. Integrate Content Into Other Channels
Integrating content into other channels is an effective way to amplify your content and reach new audiences. You should take the content that you create and share it across multiple channels. This could include sharing it on social media, embedding it in blog posts, sending out email newsletters, or even repurposing it into a different format. Consider a podcast episode into a blog post, or a webinar into an infographic, for example. By sharing content across different channels you will be able to reach a larger and more diverse audience.
6. Measure and Analyse
Measure and Analyse is essential when it comes to content marketing. Tracking your analytics will enable you to identify which content is the most effective in driving conversions and amplifying your message. Compile a data set to track your progress and review it to gather insights on how to maximize your content.

Take a look into your future and review the analytics of your content plan to decipher what impressions it has left on your target audience. Comparing content to your established goals will help you gain a clearer perspective on what's successful and what needs improvement. Make adjustments to your content strategy as needed to get the most out of your investment.
7. Engage with Your Audience
Engaging with your audience is key in content marketing. It's not enough to just create content - interacting with your customers and followers is the best way to foster relationships and build loyalty.

Encourage your audience to engage with your content; ask them questions, start a discussion, and invite comments. Also, acknowledge and respond to comments and feedback in a timely manner - this will increase engagement and show that you value your customers' opinions.

Make sure to listen to your customers by taking feedback and requests into account when developing content - this will build trust, and demonstrate your commitment to them. Finally, leverage influencers to expand your reach - having well-known industry experts share your content will help you reach a larger audience and start meaningful conversations.
8. Reuse Content
Reusing content is an essential part of content marketing. Reusing content simplifies your workflow and makes it easier for you to leverage existing content for multiple campaigns and initiatives you might have running at the same time. It's also a great way to keep your website fresh and address multiple audiences without having to create additional content from scratch.

Consider spinning an existing blog post into a series of tweets, using podcast episodes to create video snippets, or turning a few pieces of content into an e-book. Reusing content also helps you establish yourself as an expert in a topic and ensures your idea is seen by many. It's a great way to increase engagement and ensure you're utilizing all available channels to maximize your reach.
Sažetak
If you want to be successful with content marketing, there are 8 core principles to consider. These range from understanding your audience to measuring and analysing how your content performs. By keeping these principles, your content will be more effective and help you reach your audience.