9 Email Marketing Best Practices You Should Follow
Email marketing is a powerful tool that can help businesses communicate with their customers and build relationships with them. Here are nine essential best practices that businesses should follow to ensure successful email campaigns.
Pregled sadržaja: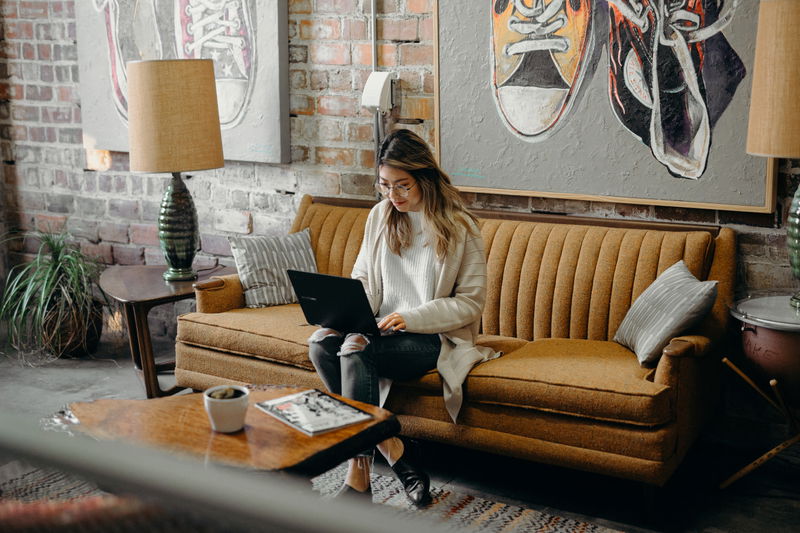 1. Establish Your Brand Identity
A central component of successful email marketing is establishing a strong brand identity. You need to present a unified vision of your company and what it stands for in order to build a connection with your target audience. Highlight your core values and mission, and create a consistent tone and style that resonates with your customers. This can be done through the use of logos, colors, fonts, and images that will recognize your brand in an email. Being consistent with your visual identity in every email you send will create an association in users' minds with your brand, and help build trust.
Trebate li web stranicu?
Želite izraditi web stranicu, ali ne znate odakle početi? Naš alat za izradu web stranica savršeno je rješenje. Jednostavan za korištenje i s mogućnošću prilagodbe kako bi odgovarao vašim poslovnim potrebama, možete imati profesionalnu web stranicu u tren oka.
2. Choose Your Platform Carefully
When it comes to email marketing, it's important to choose the platform you use carefully. Depending on which platform you use, you could have access to different features and automated tools that could help you reach your goals. Some of the more common email marketing platforms are Mailchimp and Constant Contact.

Not all platforms are right for everyone. Take time to research the features and benefits each one offers and make sure it meets your needs. You may even consider using multiple platforms if they have different features that you want to use or if they can help you reach different segments of your audience.
3. Gather Valid Email Addresses
Gathering valid email addresses is key to running effective email marketing campaigns. It's essential to be careful and thoughtful when collecting email addresses, because sending messages to people who haven't agreed to receive them is considered spam.

You should add subscription forms to your website, blog, and social media channels, so people can subscribe to your emails. Make sure these forms are GDPR compliant and require people to explicitly confirm their consent to receive emails from you.

Include a link to your subscription form in any print materials, at events, and when interacting with customers and prospects on social media. Make sure your subscription forms require only information than is essential, to encourage people to subscribe.

You could also consider collaboration opportunities with other brands that may have lists of potential customers who have already consented to receive emails.
4. Personalize Your Content
Personalizing emails can do wonders for your email marketing efforts. By adding personalized touches like the customer's name, their purchase history, or the product they recently viewed, you can increase engagement and make your emails stand out. Taking the time to personalize content builds relationships, shows customers you care and increases the chances of them responding to your emails. You can even tailor the offers in your emails to the customer's purchase history, or create specific campaigns to re-engage customers who haven't opened your emails in a while. Lastly, segment your email lists to create more personalized content that resonates with every type of customer.
5. Make Your Subject Lines Catchy
Subject Line:
9 Email Marketing Best Practices
You Can't Miss It!

Don't let email marketing become an obsolete marketing strategy! Take advantage of the power email campaigns wield and look into the top 9 email marketing best practices you should follow. These tips are the key to maximum email engagement with your subscribers and an effective way to stay in touch with your target audience. Learn the secrets to making your email campaigns flourish by following these must-do email marketing best practices.
6. Utilize Automation
Automation is one of the most essential email marketing best practices that you should follow. Utilizing automation in your email campaigns can save you a lot of time by creating automated emails instead of manually creating each one. Automation can also help you nurture your leads, build customer relationships, and more. If done correctly, automated emails can be an extremely effective way to communicate with your customers and drive more sales. When setting up automation, it's important to make sure you have detailed segmentation, personalized messages, and carefully crafted triggers to ensure your emails are sent to the right people, at the right time.
7. Segment Your Lists
It is important to segment your lists when sending emails. Segmentation is a process of grouping your contacts into smaller categories that share the same interests. By segmenting your contacts, you can tailor your emails to better meet their needs and send them messages that are relevant to them. This can help to increase your open and click-through rates, as you have sent content that is relevant and meaningful to your contacts. It can also help to reduce the amount of unsubscribes you receive, as you are sending content that is found to be useful.
8. Analyze Performance
Analyzing the performance of your email marketing campaign is key to understanding its effectiveness. Capturing information about opens, clicks, unsubscribes, and bounces helps you stay in tune with your audience's preferences and interests. Measurement also enables a more direct comparison of strategies and tactics, so you can determine which ones work the best in various scenarios. Utilizing A/B testing can provide insights into what content or CTA resonates most with your readers. With this data, you can tailor future campaigns for maximum impact.
9. Use an Integrated Strategy
An integrated strategy for email marketing involves leveraging other channels to reach as many prospects as possible. This includes leveraging social media platforms, website banners, and other tactics. Doing so not only increases the amount of impressions you make but can also increase your click-through rate. Additionally, when you measure the success of your email campaigns, you should pay close attention to how they perform in different channels and use that data to tailor future emails accordingly.
Sažetak
Following these nine best practices can keep your email campaigns on track and maximize their effectiveness. Careful planning, customization, and analysis should be utilized in order to ensure that your emails will reach their intended audience in the most successful way possible.