Affiliate Marketing for Your Online Business
Affiliate marketing is an effective way for an online business to make money through commissions for promoting another business's services or products. By creating blogs and social media campaigns, marketers are able to generate traffic on sites, resulting in increased sales. It is a cost-effective marketing strategy that can offer long-term benefits and income to online businesses.
Pregled sadržaja: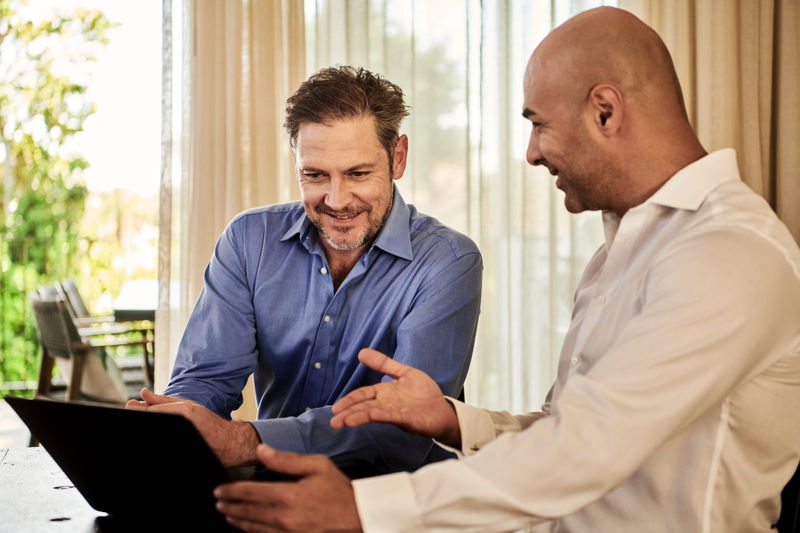 Understanding Affiliate Marketing
Affiliate marketing is an effective way of growing and monetizing an online business. It involves partners or affiliates promoting a product or service through tracking links and earning commissions for successful sales or other actions. To understand how affiliate marketing works, it is important to understand the essential components, such as the affiliate, the advertiser, the customer, and the product or service.

The affiliate is the partner who promotes products or services. They use their marketing skills and platforms to drive potential customers to the advertiser's website. In exchange, they are rewarded with a commission.

The advertiser is the business that is looking to promote and sell goods or services. They create tracking links, which are attached to the affiliate's marketing activities, and are paid when customers take certain actions on the advertiser's website, such as making a purchase or completing a form.

The customer is the individual or business looking for goods or services, and is usually directed to the advertiser's website via an affiliate's marketing activities.

The product or service is what is being sold by the advertiser, and it's the main focus of the entire process. Affiliates must understand the product or service in order to accurately and effectively promote it.
Trebate li web stranicu?
Želite izraditi web stranicu, ali ne znate odakle početi? Naš alat za izradu web stranica savršeno je rješenje. Jednostavan za korištenje i s mogućnošću prilagodbe kako bi odgovarao vašim poslovnim potrebama, možete imati profesionalnu web stranicu u tren oka.
Developing an Affiliate Program
Developing an affiliate program is an important part of affiliate marketing for your online business. You'll need to decide on incentives to offer your affiliates, such as a percentage of each sale they generate or a flat fee. Consider adding a sign-up bonus to incentivize recruits.

Creating an application process and outlining the program's requirements for affiliates should also be a priority. It's important to create a program where affiliates will feel valued and motivated to promote your product.

Finally, creating marketing materials for your program's affiliates is essential. Promote your program through content such as blog-posts, webinars, and email campaigns to help affiliates spread the word about your product and have a better chance of success.
Finding Affiliates Opportunities
When it comes to affiliate marketing for your online business, finding affiliate opportunities is the first step. There are a variety of ways to find great affiliates to promote your products and services. One of the best places to start is to join an affiliate network. These networks provide access to numerous potential partners, and can help streamline the process of finding and managing affiliates.

You can also search online for companies that offer special affiliate programs. Many companies will have special programs available, where affiliates can access marketing materials, track commissions, and deal with customer service issues. Make sure to take the time to research any company you're considering, to make sure they're reputable and offer the features you need.

Social media is also a great place to look for affiliates. With more and more businesses turning to social media for marketing, you can often find a great group of affiliates to work with. Look for promotional groups, Facebook pages, and LinkedIn groups dedicated to affiliate marketing.

Finally, don't forget to look offline for affiliates. If your business has a brick-and-mortar presence, you can use local newspapers, radio, TV, and other traditional media to find affiliates to promote your products and services. You can also reach out to industry experts and other influencers who might want to become affiliates.
Training and Communicating with Affiliates
Training and communicating with affiliates is an important part of successful affiliate marketing for your online business. By educating your affiliates about your products/services and setting expectations, you ensure that affiliates are working correctly and efficiently. You should give new affiliates adequate information and training – such as a detailed explanation of how the program works and what they can expect while working with you - to get them up to speed quickly.

You should also provide regular updates and reminders to all affiliates, such as changes to the agreement, new products or services, refinements to their tasks, and more. This will help keep them informed and motivated to continue promoting your business. Additionally, you should also make sure to reach out to problem affiliates in order to resolve any issues and make sure they're still able to perform their tasks.
Defining Goals and Objectives
Affiliate marketing can be a great way to promote your online business and drive customers to your products. However, success in this space requires defining goals and objectives up front. Setting attainable goals and realistic expectations is key.

You should break down your goals into milestones, focusing on short-term wins that will help propel you towards the larger long-term objective. Whether your goal is to generate leads, increase website traffic or drive conversions, you should carefully strategize how you plan to measure success over time.

When it comes to setting objectives, you should always track the metrics that align with your goals. If your goal is to increase website traffic, you might measure revenue or conversion rate metrics. Alternatively, if you're looking to increase conversions, you'll need to track impressions, CTR and other engagement metrics. By tracking objectives over time, you can judge the effectiveness of your marketing efforts and make improvements.

Taking the time to define goals and objectives can make all the difference in your affiliate marketing campaigns. With careful planning and consistent effort, you can get the most out of your campaigns and ensure success.
Creating a Winning Strategy
Creating a winning strategy for Affiliate Marketing for your online business is essential for success. There are numerous elements to consider such as choosing the right product, understanding the audience and standing out in the market.

Firstly, you must choose the right product that fits with your business. Consider factors such as the cost for research and development, potential for growth, and customer feedback when selecting a product.

Secondly, you must understand your audience, what appeals to them and how to reach them. Analyse competitors' strategies and conduct market research to get a better understanding of your audience.

Finally, you must make your product offering stand out in the market. Develop a unique and effective promotion strategy, leverage content marketing and create engaging visuals and branding.

By following these steps, you can develop a winning strategy for Affiliate Marketing for your online business and maximise your potential for success.
Measuring Success
Measuring success in affiliate marketing is an important step for any online business. Knowing how successful your business is being with its affiliate program will help you make it even stronger. First and foremost, track your metrics. Analyze how many clicks your affiliate program has, how many new leads or customers it has generated and how much revenue it has made for your business.

Additionally, monitor your competition to get an idea of their success. What are they doing differently? What strategies appear to be working for them? Understanding what is successful in the industry will allow you to adjust your affiliate program accordingly.

Finally, make sure you are regularly engaging with your affiliates. Ask them what they think of your program and if they have any suggestions on how to make it better. Their feedback can be invaluable in helping you identify which strategies are working and which ones could use some improvement.

By regularly measuring success and actively seeking out feedback, you can maximize your affiliate program's effectiveness and increase your online business's revenue.
Maintaining Engagement
Affiliate marketing is a great way to build and maintain customer engagement for your online business. Utilizing an affiliate network can greatly simplify the process of recruiting affiliates, as well as providing them with attractive commissions to increase their motivation.

It's important to keep affiliates engaged to ensure long-term success. Offer incentives like higher payouts for sales-based performance, access to exclusive offers and promotions, special combinations of products, or other unique privileges. Offering guidance, advice and feedback will help maintain strong relationships with affiliates. Make sure to stay in contact with your affiliates, provide valuable resources and nurture the relationship.

Creating a rewards program for your affiliates is also an effective way to stay engaged. This could include prizes like cash bonuses and exclusive products, discounts or services. Additionally, providing training and webinars to impart your knowledge and advice will help to keep affiliates engaged and motivated.

By syncing your affiliate program with online tracking, you can better monitor sales performance and adjust your strategies accordingly. Constantly testing and optimising your affiliate program will ensure that your business stays competitive in a rapidly changing digital environment. With the right strategies in place, you can maintain dynamism to drive customer engagement and ensure the success of your online business.
Sažetak
Affiliate marketing is a cost-effective way to expand an online business's reach and audience. It is a strategy that includes finding and connecting with marketers, developing a program, creating a strategy and measuring success for long-term gains.