Tracking Growth and Identifying Issues with Your Small Business
Auditing is an important process for small business growth and success. It can help identify areas of improvement and track progress. An audit can involve assessing financial records and operations, observing policies and procedures, and speaking with employees and stakeholders. With careful tracking and auditing, small business owners can gain insights into their performance and plan for their future success.
Pregled sadržaja: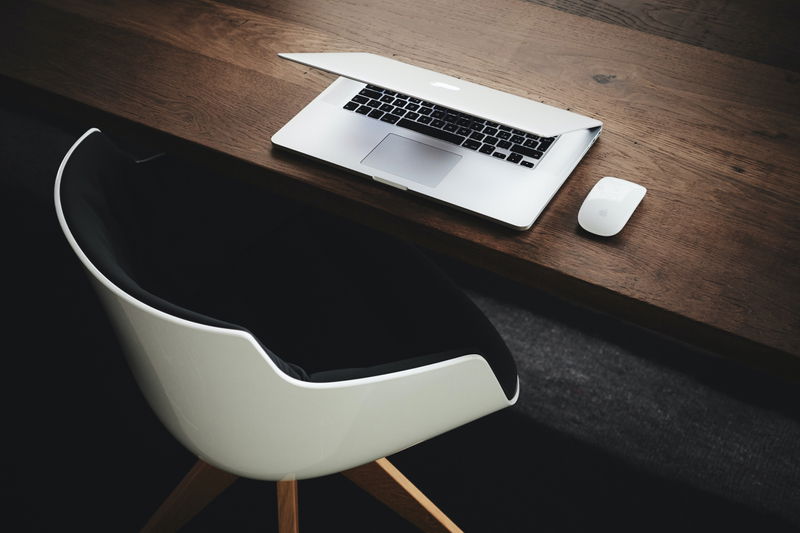 What Is Auditing?
Auditing is the process of reviewing internal procedures within a business to ensure that operations are running as expected. This process involves identifying discrepancies between the stated objectives and actual performance results. Auditing ensures that the business is up to date with its standards and that any discrepancies or inefficiencies are addressed in a timely and effective manner. Auditing also helps provide a comprehensive overview of the financial health of a business, allowing for the identification of potential issues or problems. Auditing is essential for small businesses to track their growth, identify and address issues, and identify areas for potential improvement.
Trebate li web stranicu?
Želite izraditi web stranicu, ali ne znate odakle početi? Naš alat za izradu web stranica savršeno je rješenje. Jednostavan za korištenje i s mogućnošću prilagodbe kako bi odgovarao vašim poslovnim potrebama, možete imati profesionalnu web stranicu u tren oka.
The Types of Audits
Auditing your small business is an essential step in tracking growth and identifying potential issues. There are several types of audits that can help you uncover potential weaknesses or other problems.

The most common type of audit is a financial audit. This measure reviews and evaluates financial transactions that your business has made. It looks for errors, discrepancies, and inefficiencies that may signal a problem.

An operational audit inspects how your business is run. It analyzes key processes and procedures to determine if they are meeting industry standards and adhering to established guidelines. It also identifies areas of improvement, such as ways to reduce costs.

A performance audit evaluates how well your business is achieving its goals and objectives. It provides insight into whether the strategies that your business is currently using are effective and whether those strategies are providing desired outcomes.

Finally, a compliance audit is used to ensure that your business is following rules, regulations, and laws. It is critical for businesses operating in highly regulated industries.

Auditing your business to track growth and identify issues is essential to the success of your business. With the right type of audit, you can uncover areas that need to be addressed to protect your business and help it reach long-term success.
The Benefits of Auditing for Small Business
Auditing for your small business is a great way to track growth and identify potential issues before they become major problems. Auditing allows businessmen to assess their current financial health and plan for their future growth. An audit can give useful insight into areas that need improvement, such as wasteful spending or development opportunities.

Auditing can also help small businesses to identify and protect themselves against fraud and other financial misconduct. An audit can uncover instances where employees have been stealing or misusing funds, or areas where proper financial controls have not been established. This information is invaluable, as it can help the business owners correct the issue before there are any serious repercussions.

The benefits of auditing go beyond just financial security. An audit will provide important data to inform and shape business decisions. By looking at past financial performance, business owners can get an accurate estimate of the profit potential of new projects or investments. They can also analyze trends and patterns in their business to identify areas that need to be strengthened or developed. Auditing is an invaluable tool for small business owners to identify opportunities and ensure they are making the most of their resources.
Choosing an Audit Firm
When it comes to auditing your small business to track growth and identify issues, choosing the right audit firm is essential. There are many different firms available, and it's important to take time to research each one to determine which is the best fit for your specific business needs. Consider what specialized services you may need, as well as the experience and reputation of the firm.

Take the time to read reviews from both past and present clients. Pay attention to any experiences they have had and look for any standard of excellence that the firm is known for. Ask for references from current and former clients so you can ask them about their experiences with the audit firm.

It's also important to determine how much the audit will cost and the terms of the agreement. Ask questions such as whether the audit firm provides a guarantee or refunds in case of an unsatisfactory result. Make sure to ask how long the audit process is expected to take, or if there are any risks involved.

Finally, consider the qualifications and experience of the audit firm's staff. Look for certified accountants and specialists, who have the knowledge and experience to carry out the audit effectively, ethically and professionally. A good audit firm should have a good track record and be able to provide references to support this.
The Auditing Process
The auditing process for small businesses is an important exercise to track growth and identify any issues that may exist. An audit can help you establish benchmarks, create new business strategies and goals, create a system of controls, and identify risks and opportunities. An audit includes gathering and assessing evidence, performing tests, and evaluating the results in order to form an opinion about the accuracy and completeness of the information presented. This opinion can provide helpful insight into the financial health of your business and may result in changes that could help drive growth. A successful audit process should be tailored to the individual business and can include both financial and non-financial information. After the audit is complete, you should be able to better understand and identify trends, compare performance to goals, and ensure that all policies and procedures are being followed.
Analyzing the Results
Analyzing the results of your business audit is critical for identifying any issues and tracking your overall growth. Start by assessing the current status of your business and noting any areas where improvement is needed. Track your performance over time using key performance indicators, such as customer base, sales numbers, and employee productivity. Identify any inconsistencies or flaws in the data and address them immediately.

You can also analyze the data to gain insight into customer and employee behavior. Consider any trends in customer satisfaction or employee engagement. Once you identify any strengths and weaknesses in these areas, you can develop strategies to better meet the demands of your customers and retain valuable employees.

Finally, use the audit results to set realistic goals for the coming months. Track these goals and regularly assess your performance to ensure you are making progress. Overall, the insights gained from your business audit can help you achieve long-term success.
Making Changes
Making Changes is an important part of successfully auditing your small business. Once you have identified areas for improvement, it is important to plan how these changes can be implemented in order to drive growth and track success. Making changes to your small business should be done thoughtfully, in a way that will produce the desired result without overly burdening the business with too high of a cost. Consider ways to automate processes or reduce waste when being cost-effective.

Additionally, look into ways to improve upon customer service during the implementation process. Remind customers of the vision and value that you have to offer -- it's important to remain focused on customer satisfaction and loyalty. Furthermore, make sure to effectively communicate any changes to your employees and provide ample support and training to ensure a smooth transition. After making changes, conducting regular audits can help track growth and identify potential issues before they become major problems.
Planning for Future Success
Planning for future success is a crucial part of auditing your small business to track growth and identify issues. In order to ensure progress, business owners need to take a step back and look at the entire shape of their company. Business owners should explore their options for expansion and success in the future.

A comprehensive audit can identify areas within the business that have the potential for future development. For example, an audit can provide insights into the company's financial health, operations, customer service, and marketing. An audit can also provide a path to uncover overlooked opportunities that could further establish the business's success. Strategically investing in these areas can help businesses scale more quickly and create more value.

Further, looking at the bigger picture can help anticipate challenges and set realistic expectations. Business owners who are keenly aware of the challenges and opportunities ahead of them can establish sustainable plans tailored to their businesses' needs. An audit can also help provide a structure for long-term planning that will reduce unexpected surprises along the way.

Ultimately, meticulous planning and auditing helps business owners create a roadmap for their business's future. Doing so can proactively manage the growth of their business and create a roadmap to success.
Sažetak
Auditing for your small business is an important process for monitoring progress and identifying areas of improvement. Auditing provides insight into areas of effectiveness and can be used to plan for future success. By choosing the right audit firm and assessing the results, small business owners can ensure their continued growth and success.