Comparing Extensions for a Domain Name
Choosing the right domain name extension for a website is vital for web development. Different extensions have their own advantages and disadvantages, which make it important to understand what each extension entails before deciding which one is best for a website.
Pregled sadržaja: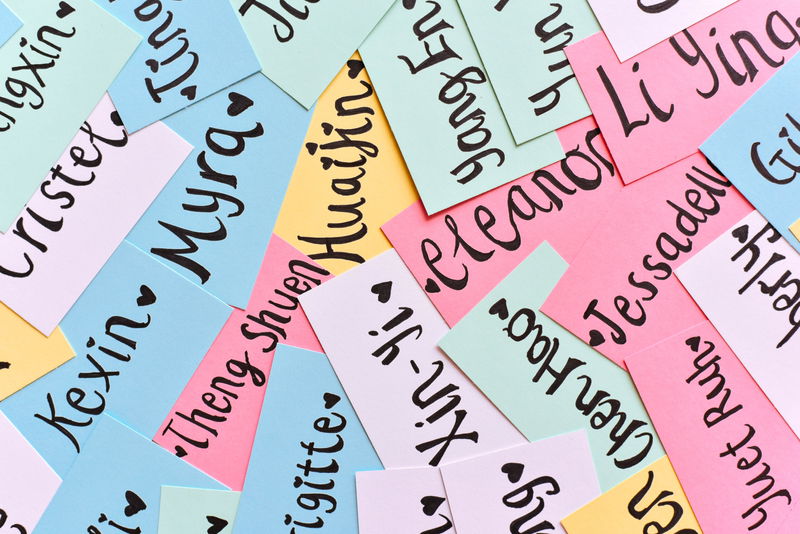 Choosing the Right Extension
When comparing domain name extensions, it is important to select the one that works best for your specific business. Different extensions provide different levels of branding and visibility, so the extension you choose should be tailored to your unique needs. Additionally, some extensions offer better protection and may be better suited to higher stakes industries.

It is also important to consider SEO when selecting the best extension. Google prefers ".com" domains, so if SEO effectiveness is a priority, ".com" is often the best choice, though other extensions like ".net" may offer similar performance.

Finally, certain industry-specific domains, such as ".biz" or ".edu" can show that your business is dedicated to a specific field and can establish credibility.

When selecting the best domain name extension for your business, it is important to consider all of these factors and select the extension that will best meet your unique needs.
Trebate li web stranicu?
Želite izraditi web stranicu, ali ne znate odakle početi? Naš alat za izradu web stranica savršeno je rješenje. Jednostavan za korištenje i s mogućnošću prilagodbe kako bi odgovarao vašim poslovnim potrebama, možete imati profesionalnu web stranicu u tren oka.
The domain extension ".com"
The .com (short for "commercial") is the original and most popular top-level domain for the internet. It's been around since the early days of the internet, and was the first domain available for public registration. This domain is the most recognized and sought after, as businesses traditionally go for a .com domain as a way to secure their brand online. It is also more expensive than other domain extensions, as the high demand has driven up the cost. The use of a .com domain signifies established legitimacy, and thus businesses are more likely to use this extension than any other.
The domain extension ".net"
The .net extension is a top-level domain that goes beyond the traditional ".com" domain. Originally intended for network-related applications, but is now commonly used for websites and email addresses. By its nature, .net can create an impression of reliability, trustworthiness, and technology. Because of this, .net may be a good choice for companies related to technology networking, internet services, cryptographic services, and other computer and internet related services. Additionally, many non-profits and industry groups make use of .net domains to project a professional appearance.
The domain extension ".org"
The .org domain is a generic top-level domain (gTLD) used in the Domain Name System (DNS) of the Internet. It is primarily intended for organizations that can be non-profit, but for-profit entities may also register .org domains. It was one of the first gTLDs explicitly designed for organizations instead of other types of businesses. The .org domain is now the ninth most popular gTLD, with more than 10 million registered .org domain names.

The .org TLD is administered by the Public Interest Registry (PIR) and, due to its popularity and special status, a much more in-depth process is needed to register a .org domain name. Any type of organization can register a .org domain, however, the application process requires more detail and documentation than other domain name extensions.
The domain extension ".int"
The .int domain name extension is used for international organizations. This domain is reserved for use by organizations established by treaty among two or more countries. Due to the limited number of organizations that are eligible to register this type of domain name, it is the rarest of the top level domains.

Any organization that is eligible to register a .int domain name must be an intergovernmental organization, as defined by international treaty, or an entity or institution created by an intergovernmental organization. Examples include the International Space Station, the United Nations, and the International Telecommunications Union.

One advantage of registering a .int domain name is that it provides organizations with a unique web presence and identity. Being eligible for this type of domain name can also be a signal of legitimacy for businesses and organizations operating on an international level. For those organizations that qualify, having a .int domain can be a major asset.
The domain extension ".biz"
The .biz domain name extension is intended for use by businesses and organizations. It is one of the more popular websites to choose when selecting a domain name for business use.

The .biz extension is similar to the .com extension, however, it is not as widely used or popular as .com. It's a good option for businesses who want to stand out from the usual .com selection, however, it may not garner as much traffic or recognition as .com.

The .biz is often used for websites related to investments or financial services. For example, a stockbroker might be "StockBroker.biz" or a money transfer company might use "MoneyTransfers.biz".

Although the .biz domain is not as commonplace as the .com, it remains an excellent choice for businesses and organizations looking to establish their online presence.
The domain extension ".info"
The .info domain extension is designed for informational sites to provide facts, figures and other data to visitors. It has become a popular choice for personal websites, blogs, forums and website directories. It is often used in business, particularly in industries where information is important. It is also used in areas such as health, the environment, education and civic awareness.

The .info domain extension is one of the most popular open domains. It is easy to use, re-open and manage, making it a desirable choice for many webmasters and entrepreneurs. It is best suited for websites that are informational in nature, giving visitors a platform to access information in a structured format.

The .info domain is considered to be one of the most widely accessible and widely used domain extensions. It is available to anyone, without any restrictions, unlike other domain extensions which may require specific qualifications to use. It is considered to be an attractive option because it is often more affordable than other domain extensions and is easily accessible by businesses and individuals.
Sažetak
When it comes to selecting a domain name extension, there are many factors that come into play. Different domain extensions may be suitable or even preferred for different types of websites or businesses. It is important to consider factors such as the intended audience, cost, the length of the domain name, and potentially any implications or associations that the extensions might have. Furthermore, the availability of a domain name plays a role in selecting the optimal domain extension. Ultimately, selecting the right domain extension is an important decision that should be considered carefully.