Creating a Multichannel Online Marketing Strategy
Creating a multichannel online marketing strategy involves developing a plan to reach potential customers through multiple channels of communication such as email, social media, and search engine optimization. This type of marketing reaches a broader audience and can result in increased sales and brand recognition.
Pregled sadržaja: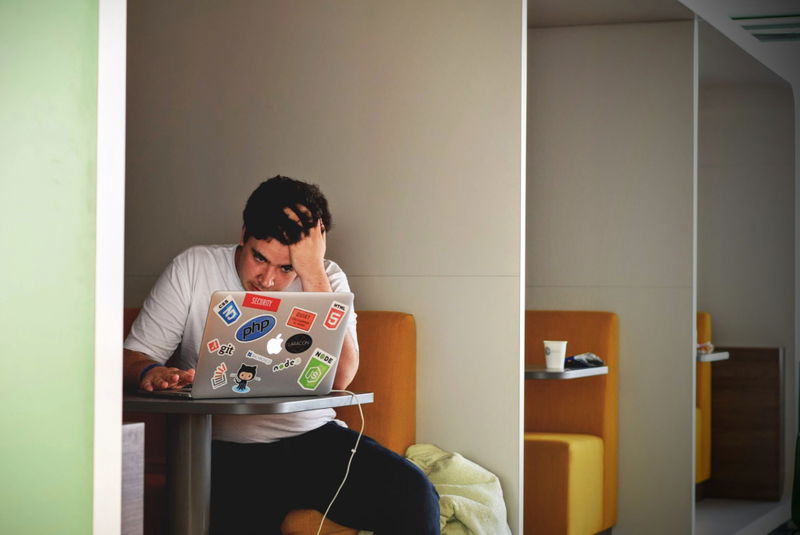 Research & Analysis
Research and analysis are key steps in creating a successful multichannel online marketing strategy. Knowing the target audience, understanding their needs and preferences, and determining the best channels to reach them are all essential aspects that should be researched and analyzed in depth.


To do this, it's important to analyze data from activities in the digital space. This includes tracking website analytics, measuring customer engagement on social media, and analyzing the success of email campaigns.

Looking at the competition can also help inform a marketing strategy. Analyzing their digital channels, successful campaigns, and even customer reviews can provide useful insights.

Overall, comprehensive research and analysis will help to create an effective multichannel online marketing strategy. By understanding customer needs and the best channels to reach them, businesses can create pervasive and engaging campaigns that result in better customer retention and brand loyalty.
Trebate li web stranicu?
Želite izraditi web stranicu, ali ne znate odakle početi? Naš alat za izradu web stranica savršeno je rješenje. Jednostavan za korištenje i s mogućnošću prilagodbe kako bi odgovarao vašim poslovnim potrebama, možete imati profesionalnu web stranicu u tren oka.
Well-defined Goals
Make well-defined goals when creating a multichannel online marketing strategy. Your goals should relate to specific business objectives, such as increasing sales, launching new products, or increasing brand visibility. It is important to set realistic goals that are achievable over a specific time period.

It is also important to consider the type of audience that you are targeting. Once you know who you are targeting, you can tailor your content and strategy to them. When creating goals for success, make sure that they are measurable and that you have identified key performance indicators (KPIs) to track. This will help you to measure your success and make adjustments if needed.
Identifying & Choosing Channels
With a vast array of options available, the choice can seem overwhelming. To start, determine what channels and tools offer the greatest value and return on investment to your business.

Consider which channels and tools are already used by your target audience, such as relevant websites and online forums. Determine which channels are wired into your customers' workflow, such as email and social media. Also, research which channels are easier and cost-efficient for your business to use, such as websites and mobile apps.

Once you've identified the channels and tools the fit with your sales and marketing objectives, the next step is to decide on how to use each one. Consider how each channel will help reach your target audience and what types of content you'll distribute there. Always measure results and be prepared to adjust your channels and strategies if they're not garnering the desired outcome. With a properly planned multichannel online marketing strategy, you'll be able to reach more customers and build relationships that lead to conversions.
Planning & Scheduling Content
The key to a successful multichannel online marketing strategy is in the planning and scheduling of content. Your content marketing plan should include a timeline of what and when content should be published on each of your channels. This helps ensure all channels stay relevant and don't become neglected.

To plan and schedule content effectively, start by brainstorming ideas and setting concrete goals. For example, if your goal is to build an email subscriber list, aim to publish blog posts that draw people in to subscribe.

Create an editorial calendar to map out the distribution of content across all channels. This allows you to plan ahead and make sure you're not posting identical content on different channels. Avoid over-scheduling; it's important to have time between scheduled posts for further engagement.

Finally, track and analyze your results. This will help you understand which pieces of content are resonating and which need adjustments. Knowing what works best for your audiences allows for content optimization, making every post more successful.
Optimization & Testing
Optimization and testing are two essential steps in the process of creating a multichannel online marketing strategy. It helps you to ensure that your online presence is reaching its potential goals. Optimization involves examining and adjusting the various parts of your online strategy to maximize its effectiveness and reach. This can include everything from search engine optimization and optimizing your website layout, to optimizing your social media channels and making sure your marketing campaigns are engaging with your target audience.

Testing is also critical to any successful multichannel online marketing strategy. A/B testing allows you to compare different versions of your website, content, ads, and other elements and determine which ones are performing better. This is the best way to determine what kind of messaging resonates with your targeted audience and allows you to iterate on your approach to ensure that you're reaching the best possible results with each strategy.
Create an Insight Loop
Creating an insight loop by tracking customer habits, behaviors and responses over time, what works, what doesn't, and where the opportunities are, marketers are able to better target their plans to achieve maximum success.

The insight loop begins with collecting data from both traditional sources and new sources. This includes user-generated data collected directly from customers through digital channels such as email and survey feedback. Patterns of behavior, interests and activity are then analyzed, providing actionable insights for marketing channels such as organic search, paid search, display ads, creative messaging, and social media campaigns.

These insights allow marketers to optimize the customer journey across channels, personalizing tactics, copy and content in real-time. This helps them to be more efficient and effective with their marketing spend and to create a consistent experience for the customer journey.

Ultimately, an insight loop helps marketers to make well informed decisions on campaigns as well as build relationships with their customers. By forming an ongoing cycle of insight and action, marketers can gain a better understanding of their customers, create better experiences and continually improve their multichannel marketing strategy.
Report & Measure
Creating a multichannel online marketing strategy is critical in today's digital landscape. An important step in launching and optimizing your strategy is to report and measure the success of your initiatives. This will enable you to learn, adjust and grow your efforts to take advantage of new opportunities.

Start by brainstorming the analytics you need to track the performance of each channel. This may include website visits, time on page, total purchases and more. Then decide which applications, programs and platforms to use to collect your data. Once all your systems are in place, you're ready to begin measuring your results.

Regularly review your data and analyze how your growth is progressing. Use this information to identify areas of success and areas for improvement. Address these issues and continue to monitor your progress.

By understanding your progress and taking action to close the gap between desired and actual goals, you will begin to see your digital marketing efforts pay off. Utilizing a report and measure approach will help you discover areas of potential and strategies to drive progress.
Monitor & Adjust
To ensure an effective multichannel online marketing strategy, it is important to monitor and adjust the strategy. During the monitoring process, keep track of analytics, engagement, monthly visitors, conversion rates, traffic sources, and other key performance indicators.

By monitoring, marketers can easily identify which campaigns are performing effectively, which ones need improvements, and which ones should be replaced or dropped. In addition, monitoring can often provide insight into areas which need adjustment to drive better performance.

By adjusting the online marketing strategy in response to monitoring results, marketers can increase their campaigns' effectiveness and optimize the efficiency of their resources. Adjusting the strategy could involve changing creative elements, timing, website design, testing different types of ads and landing pages, or rewriting content for clarity or greater engagement.

In conclusion, monitoring and adjusting an online marketing strategy is a must in order to ensure successful a campaign.
Sažetak
Creating an effective multichannel online marketing strategy requires careful research, analysis, setting specific goals, identifying and choosing communication channels, planning and scheduling content, optimizing and testing results, creating an insight loop to track results, reporting and measuring success.