Creating Equality for Women at the Workplace
Creating workplace gender equality is a goal for many companies, not only as a moral obligation but also as it makes good business sense. Women have higher educational levels than ever before and play an increasing role in the workplace. Companies need to take steps to ensure they are making a fair and equal workplace where everyone gets an equal chance at success.
Pregled sadržaja: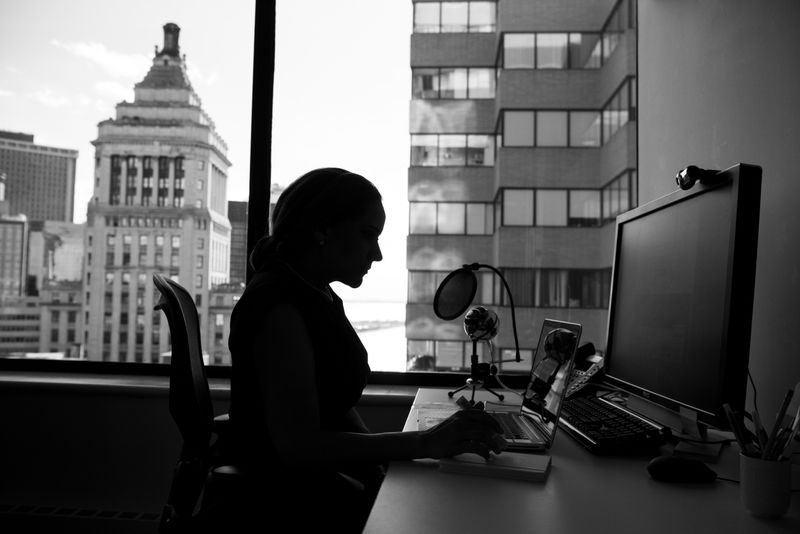 Understand the Issues
Creating equality for women at the workplace is not merely about laws and regulations. It is about understanding the issues women face in the workplace and taking proactive steps to address those issues. Women often face inequality related to unequal pay, career advancement opportunities, job security, and lack of recognition or promotion, among other issues. Employers must be aware of the systemic disadvantages women face in the workplace and create policies and practices that support their career growth and success. This includes ensuring an equitable workplace, leading to increased job satisfaction, increased loyalty, and increased efficiency. Taking these proactive steps can benefit employees and employers alike.
Trebate li web stranicu?
Želite izraditi web stranicu, ali ne znate odakle početi? Naš alat za izradu web stranica savršeno je rješenje. Jednostavan za korištenje i s mogućnošću prilagodbe kako bi odgovarao vašim poslovnim potrebama, možete imati profesionalnu web stranicu u tren oka.
Data Gathering and Setting Goals
Data Gathering and Setting Goals are important steps when creating equality for women in the workplace. Gathering targeted data helps identify and bridge gaps between men and women in job descriptions, pay and benefits. Analyzing the data can help to identify areas where organizations should focus their efforts to create greater equity.

Goal setting is also essential to establish the desired outcomes of equality at work. Organizations should create realistic and measurable goals with timelines. The goals should be created with the input of all stakeholders, and the process of setting, monitoring and reviewing those goals should be transparent and involve all employees. This can help focus the organization's efforts and ensure accountability.

With appropriate data gathering and well-defined goals, organizations can create a fair, inclusive and equal environment for women at work.
Identify Discrimination
Discrimination against women in the workplace is all too common and yet has far-reaching consequences. From issues such as unequal pay, lack of equal recognition, and lack of promotion opportunities, women can often feel overlooked or undervalued at work. Additionally, women may also suffer from hostile workplace environments or sexual harassment. As such, employers should make a concerted effort to identify any discrimination that may exist in the workplace and then seek to rectify the situation. This may include activities like implementing safeguards against discriminatory behavior, formalizing policies around equal pay and promoting equal recognition and opportunities, or ensuring that all employees are given equal access to resources and opportunities. Through these steps, organizations can create an environment of equality where all employees, regardless of gender, can thrive.
Policies
Creating equality for women in the workplace requires leadership to develop policies and procedures that promote inclusivity for all genders. Workplace policies should focus on equality, equity, and respect for all genders and support meaningful dialogue, collaboration, and feedback. This means implementing and enforcing policies on sexual harassment, pay transparency, and leave policies that give women the ability to balance work and family obligations.

Policies must ensure that women have access to career opportunities and advancement within the company. It also means addressing gender bias and recruiting a more diverse set of job applicants to ensure that women are are being considered for roles in which they are qualified. Employers must also regularly review salaries to identify and address wage disparities, and provide meaningful guidance and mentoring to support women's growth and development.

By equipping employees with effective training and guidance, and creating an environment of openness and respect, companies can embed equality and respect in their workplace culture. This will ensure that all employees feel safe, valued, and respected and provides the support they need to thrive.
Equal Pay Structure
Creating equality for women in the workplace starts with the structure of the company. An equitable and gender-blind compensation policy is essential to ensure that women are not disenfranchised due to gender. In order to ensure equal pay structure, employers must ensure salaries are openly discussed among employees, that salaries are transparent and consistent, and that there is no discrimination based on gender in the hiring, promotion or salary structures of the company.

Pay differences based on gender should be heavily weighted against and compensation gaps must be closed for employees of any gender identity. Companies should consider gender diversity when setting the pay structure and analyze the median earnings of their company, as well as the whole industry, to ensure that all workers are compensated at the same rate.

Equal pay policies should be widely publicized and incorporated into any employee handbook or contracts of employment to ensure that all workers are aware of the company's commitment to equity. Employers must strive to create a culture of accountability when it comes to pay equality, including auditing and monitoring pay structures to prevent any issues of gender discrimination.
Encourage an Open Work Environment
Creating an open work environment is vital for achieving gender equality in the workplace. Openness helps build trust among colleagues, allowing for an environment of greater collaboration and innovation.
Encourage your employees to communicate without fear of judgement or retribution and create spaces for honest and open dialogue. This should extend to communication around ideas and opinions, as well as religious, political and cultural beliefs.


Leaders should be especially mindful of encouraging staff members to feel comfortable speaking out, both in private and in public discussions. Without this, vital conversations that could lead to a greater understanding and advocating of gender equality may go unheard.
Creating an open and collaborative work environment also removes hierarchies, enabling individuals to contribute their views, knowledge, and experiences. Where everyone is encouraged to contribute, there is a greater chance of women in the workplace feeling supported and heard.
Continuous Training and Mentorship
Continuous training and mentorship of women by their superiors or colleagues are important in creating equality for women at the workplace. Women need to be guided on how to navigate and succeed in the workplace, as well as how to make their voices heard amongst senior executives.

Mentorship can come from both genders, as well as from role models who have already succeeded in the workplace. Organizations should strive to provide valuable, in-depth knowledge to female employees on topics such as working collaboratively with colleagues, developing leadership skills, and understanding financial risk and the importance of budgeting.

Being equipped with these skills will provide women the confidence to accomplish tasks that they thought they were previously unable to do, build better working relationships within the office, and become leaders in the workplace. In addition, lasting mentorship relationships provide women with emotional support, a much-needed resource in the often stressful and judgmental workplace setting.
Sažetak
Creating equality for women at the workplace is a key way for companies to improve their business performance, and involves understanding the issues, gathering and setting data for goals, identification and prevention of discrimination, creating policies, ensuring equal pay structures and creating an open work environment.