Do You Need a Business Plan to Start a Business?
Writing a business plan is a critical part of opening a business. It provides guidance, outlines potential risks, and helps you capitalize on opportunities. A business plan can also serve as a roadmap and show investors that you are serious about creating a successful business.
Pregled sadržaja: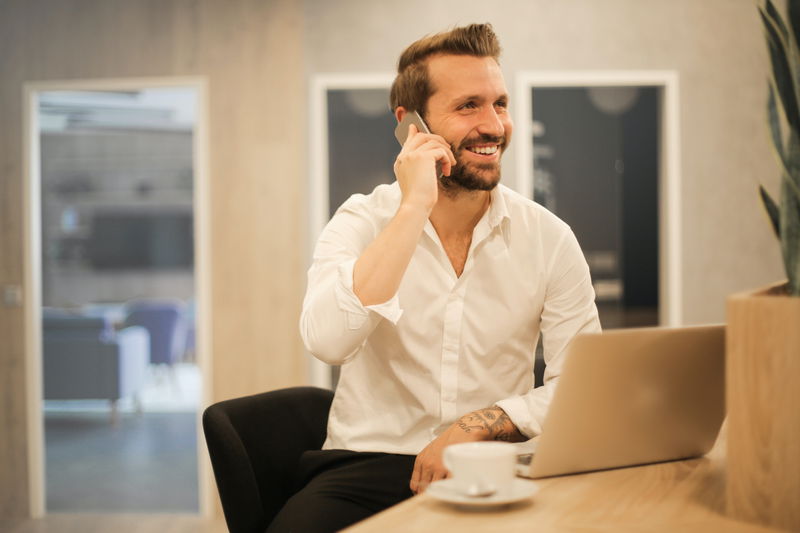 What Is a Business Plan?
A business plan is an important document detailing the strategy, goals, and objectives of your business. It outlines how your business will operate, the products and services it will offer, and the strategies you will use to achieve success. It can even include financial projections, showing how your business will make money and grow.

Having a business plan is essential for any business, as it provides a roadmap for where you want to take your company and how you plan to get there. It is a blueprint for success – spelling out your vision, your target market, and the resources you will need to develop your product and service offerings. Additionally, a business plan is a crucial tool for securing financing and investment in your business. Without it, potential investors won't have a clear idea of the potential of your business.
Trebate li web stranicu?
Želite izraditi web stranicu, ali ne znate odakle početi? Naš alat za izradu web stranica savršeno je rješenje. Jednostavan za korištenje i s mogućnošću prilagodbe kako bi odgovarao vašim poslovnim potrebama, možete imati profesionalnu web stranicu u tren oka.
Importance of Having a Business Plan
A business plan gives you an opportunity to analyze every aspect of your business, from marketing ideas and objectives to finance, operations and production. By creating a detailed outline of how you should move forward with your business, you are able to ensure that all aspects of the organization are being taken into account and nothing is being overlooked.

Additionally, a business plan can make the difference between getting the funding needed to expand your operations or watching the business fail before it even gets off the ground. Without a business plan, potential investors or lenders cannot assess the potential of a business, making it difficult to secure the necessary capital.

Overall, having a solid business plan is an essential component in helping a business succeed. It allows businesses to stay on track and reach their potential, while providing potential investors and lenders the details to help them make a decision about supporting the business.
Start-up Costs
Start-up costs are the costs cover the initial expenses of starting a business, such as purchasing equipment and covering rent costs. How much money will be needed to get a business off the ground is dependent on the type of business being started.

Nevertheless, it is important to have accurate estimates of start-up costs. Without these, entrepreneurs risk underestimating the resources needed to launch their company. This can in turn lead to inadequate funding and a premature ending to their business dreams.

For this reason, a business plan is essential for determining the true cost of business start-up. It provides a realistic assessment of the resources and funds needed to start a business, as well as any potential risks along the way. This allows entrepreneurs to make informed decisions about taking the first step in becoming business owners.
Creating a Business Plan
Creating a comprehensive business plan is key to successfully starting a business. Having a business plan allows you to clearly define your entities, vision, goals, and strategies. It also helps ensure that you are able to identify and mitigate any potential obstacles before they arise. A successful business plan should include crucial information such as mission statements, business information, market analysis, competitive landscape, and financial plans. Steps to completing a plan vary greatly depending on the particular industry, company size, and existing resources. Despite this, the general outline of a solid business plan stays the same.

The first step involves exploring and understanding the market the business is entering. Questions such as who is the target audience, what are the competitors' strategies, and what is the current demand must all be answered. After the market research phase, a detailed business plan should follow, including company information, business structure, legal information, and strategy. This plan should also include financial projections such as sales and expenses. Lastly, the plan should offer solutions and plans of action for any potential issues that the business may face.

Creating a business plan allows for entrepreneurs to clearly identify their goals, create strategies for achieving those goals, and anticipate any issues that may arise. It allows for new businesses to account for every single detail, ensure that they are on a successful trajectory, and rapidly fix any issues that arise. By having a plan in place, entrepreneurs can reduce risk and increase the chances of success.
Key Components of the Business Plan
A business plan is an essential document when starting a business, outlining the main components of a comprehensive business plan. These key elements include:

1. Executive Summary: This section is a concise overview of the entire business plan. It includes a summary of the business concept, objectives and how the business will accomplish them.

2. Market Analysis: This section looks at the target market, the size and scope of the market, and current trends in the industry. It also outlines an effective marketing strategy.

3. Products and Services: This section outlines the various products or services offered, any research done on the products and services, and any legal or compliance issues.

4. Financial Plan: This section breaks down the financial aspects of the business, including any financing required and the financial projections.

5. Management Plan: This section must describe the management structure of the business, the roles and responsibilities of those involved, and any risk management considerations.

6. Appendix: This includes any additional documents or information that may be helpful in supporting the preceding sections.

By taking the time to include each of these key elements in a business plan, potential investors and lenders can gain insight into the goals, finances, and management of the business.
Target Audience for the Business Plan
Having a clear target audience is key to the success of a business plan. Being able to identify who will be interested in the business is essential. The target audience should be as specific as possible to ensure the success of the venture. This can include people in a certain region, income bracket or age group.

The business plan should detail how the business aims to meet the needs of the target audience. This can involve understanding their needs, designing the products and services around them, and identifying the marketing strategies that will reach them most effectively.

The entrepreneur should also consider their competitors and how they are reaching their target audience. This will help them to create a business plan that stands out from the competition and gives their business the best chance of success.

Overall, having a clear target audience is imperative to the success of a business plan. An understanding of their needs, careful market research and keen competition analysis will help to create an effective plan for the business.
Where Can You Get Help Writing a Business Plan?
Writing a business plan can seem intimidating, but it doesn't have to be. There are many sources of help available to those who wish to create a business plan.

One source of help is the Small Business Administration (SBA). The SBA offers a section on their website which provides an outline for a business plan along with more detailed information on how to design and write the plan. The SBA also provides free webinars and workshops that can help aspiring entrepreneurs develop the skills necessary to create a business plan.

Another great source of help is to enlist the assistance of an experienced business plan consultant. An experienced consultant can guide you through the process of creating a well-crafted business plan that takes into account the unique elements of your business.

Additionally, there are many free templates and websites that are available online to help you create your business plan. These sites can provide useful tips and information on how to write a business plan that is well-structured and comprehensive.

Finally, make sure to get feedback from family, friends, and peers. They can be a great source of ideas and feedback that can help you create an effective business plan.
Sažetak
Creating a business plan is essential when starting a business to determine objectives, set strategies, and evaluate the potential of success. Your plan should include key components such as mission, finance, and even target audience. If needed, you can even get help writing the plan.