Harnessing the Power of Influencer Marketing in Your Online Strategy
Influencer marketing can be a powerful tool to reach a larger audience and generate more interest in a website. To maximize the benefits, it is important to identify appropriate influencers, measure the results, and engage appropriately with them. Establishing worthwhile connections with influencers can go a long way in propelling a website's marketing strategy.
Pregled sadržaja: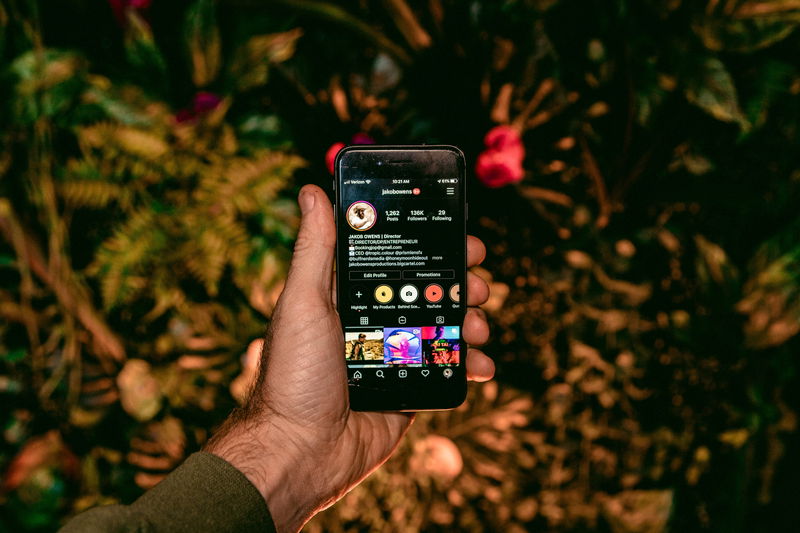 Establish Your Influencer Strategy
Influencer marketing can bring your online strategy to the next level. To make the most of it, plan your influencer strategy first. Start by determining your overall marketing and business goals. This will tell you what type of influencers will be appropriate to reach your audience and what kind of content they should create.

After that, look for the influencers who fit your

target market

and have a presence in your industry. Look at the influencers' reach, popularity, trustworthiness, and interaction rate. Finally, make rules for collaborating with influencers, such as scope of collaborations and the way you want them to interact with your brand. With an excellent influencer strategy, your online presence will be widely noticed.
Trebate li web stranicu?
Želite izraditi web stranicu, ali ne znate odakle početi? Naš alat za izradu web stranica savršeno je rješenje. Jednostavan za korištenje i s mogućnošću prilagodbe kako bi odgovarao vašim poslovnim potrebama, možete imati profesionalnu web stranicu u tren oka.
Identifying the Right Influencers
Identifying the right influencers to endorse your brand is the most important step in any effective influencer marketing strategy. Start by considering what type of influencers your target audience is likely to respond to. Consider their age, gender, occupation, lifestyle, interests, and habits. Additionally, research the influencers' audience demographics and the types of content they like to consume.

Once you've identified suitable influencers whose values align with yours, look into their engagement rate, i.e. the number of likes, comments, and shares they get. This will tell you what audience they're likely to attract. Finally, consider the type of content they produce and the channels they use to reach their audience. After narrowing down your list of potential influencers, reach out to your selected ones with a well-crafted introduction.
Measuring Success
Measuring success in influencer marketing is represented in the number of users and the amount of engagement achieved. Building strong relationships with influencers helps brands access their followers and establish trust. Tracking likes, comments, shares, reposts, and views can provide insights into the success of your campaign. By actively monitoring the metrics of an influencer campaign, you will better understand the impact on your online strategy. Additionally, some tools are available that can help track the performance of a campaign more accurately. Analyzing these metrics can help determine who is the most effective influencer to work with and improve the future success of your campaigns.
Evaluating Return on Investment
Return on Investment (ROI) is a key factor in gauging the success of an online marketing technique. For influencer marketing, it is important to figure out the effective ROI for your investment for maximum results.

When assessing ROI, examine the direct results of your influencer campaigns such as immediate sales, website visits, conversions, and product launches. Additionally, consider the added value of brand recognition, authority, and long-term relationships formed by influencers. Examining the short- and long-term impacts of your influencer approach provides a more comprehensive insight into the ROI.

To accurately check the ROI of your influencer campaigns, monitor and assess the appropriate metrics related to your objectives. For instance, tracking metrics like sales and engagement provide a better reflection of if your influencer campaign was a success. With this information, you'll be able to refine your approach and make enhancements in the future.

Ultimately, evaluating ROI is fundamental in any sort of online marketing. With influencer marketing, it is important to recognize what effects it has on your strategy and how it affects your return. By bearing in mind the ROI, you can better judge the success of your influencer campaigns, see that you're maximizing your investment and make the necessary alterations for maximum impact on your online strategy.
Managing numerous influencers
Managing numerous influencers can be a tricky task. It is essential to maintain clear and constant communication with each influencer. They usually use a variety of communication channels, so both parties should agree on the most convenient one.

Ensure that every influencer receives their payment as per the stipulated terms. Moreover, keep a precise record of all payments made.

Managing multiple influencers at the same time can be a demanding task. However, when planned and organized properly, as well as with clear communication, a successful influencer marketing campaign can be ensured for the brand.
Sažetak
Leveraging the power of influencer marketing can help a website to achieve greater success in its online strategy. Carefully crafting a strategy, identifying the right influencers, measuring success, and engaging appropriately are all important parts of the process.