How Influencer Marketing Impacts Online Marketers
Influencer marketing can be a powerful tool for online marketers, allowing them to tap into the networks of popular public figures and leverage their reach. Marketers can use influencer marketing to promote their brand, increase engagement, and boost sales.
Pregled sadržaja: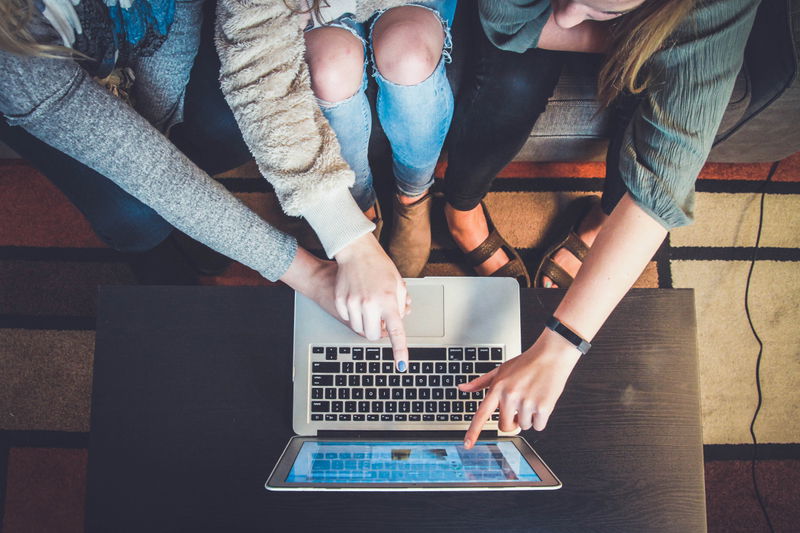 What is Influencer Marketing?
Influencer Marketing is a form of marketing where influencers, or those people with clout, such as celebrities, industry leaders, or well-respected individuals, are leveraged to put out a marketing message. These influencers can be used to publicize products, brands, or services to potential customers. They create interest and impact buying decisions through endorsements, positive reviews, and/or recommendations posted on their social media platforms. Ultimately, Influencer Marketing helps online marketers gain visibility and expand their reach on various platforms.
Trebate li web stranicu?
Želite izraditi web stranicu, ali ne znate odakle početi? Naš alat za izradu web stranica savršeno je rješenje. Jednostavan za korištenje i s mogućnošću prilagodbe kako bi odgovarao vašim poslovnim potrebama, možete imati profesionalnu web stranicu u tren oka.
How Does Influencer Marketing Help Online Marketers?
Influencer marketing can be a powerful tool for online marketers. Thanks to influencers, online marketers are able to reach a large, engaged audience and drive sales to a website or product. By leveraging the trust and influence of influencers, online marketers can leverage the power of word of mouth to reach a targeted demographic. Influencer marketing can be a great way to get the word out about a product or website and help build brand awareness and consumer loyalty.

As a result, influencer marketing can be an invaluable tool for online marketers to drive sales and increase brand awareness.
The Benefits of Working with Influencers
Influencer marketing is an effective way for online marketers to reach new audiences. Working with influencers has many tangible benefits—namely, increasing brand visibility and recognition, driving website traffic, and amplifying content.

Influencers are well-connected, and with a deeply established presence in the social media sphere. Their large followership provides them with a platform to reach new customers. This can be used as an effective way to promote a product or service and generate leads.

In addition, influencers can be incredibly effective in creating content that resonates with prospective buyers. Because they have direct relationships with their followers, they are able to write or create campaigns that feel genuine, organic, and engaging. This gives audiences a greater sense of trust in the brand, thus increasing conversion rates.

Overall, there are numerous advantages to working with influencers. By leveraging their reach, online marketers can effectively create content that reaches new audiences and drives engagement across multiple platforms. This can lead to an increase in conversions, purchases, and more.
How to Find the Right Influencers
Finding the right influencers is key to making influencer marketing work. It's important to identify influencers who have an established base of followers who are passionate about the same topics that your brand specializes in. Research different influencers by searching online and social media platforms. Look for influencers who have a large number of followers, high engagement rates, and a following that aligns with your target audience.

You should also consider working with influencers who have earned their following organically, as opposed to those who use bots. Doing some background research on their work will help to determine the authenticity of their following. When choosing the right influencers for your campaigns, engage in conversations with them to get an understanding of their point of view. This enables you to build relationships and gain insights into their work.

Evaluate the influencers overall authority. Determine how credible they are by researching their history and critically looking at the conversations they are having with their audience. With the right influencers, influencer marketing can help strengthen a brand's presence, build relationships with customers, and ultimately, drive more sales.
How to Measure the Impact of Influencer Marketing
Influencer marketing is becoming an increasingly popular online marketing strategy, as it can be very effective in both driving sales and increasing brand visibility. To truly measure the impact of influencer marketing, online marketers must evaluate the return on investment (ROI).

There are several key metrics that can be used to measure the impact of influencer marketing. These include measures such as engagement rate, post comments, shares, likes, and followers gained. Additionally, marketers can also track sales performance and website traffic that is driven by the influencer. Finally, marketers should evaluate any brand recognition the influencer generated.

While these metrics can provide insight into the impact of influencer marketing, it should be noted that there are other factors that may influence the success of campaigns. Therefore, it is important to consider the overall marketing plan when evaluating the success of influencer campaigns.
Creating a Winning Influencer Strategy
Creating a winning influencer strategy is key to leveraging the advantages that influencer marketing can offer online marketers. For example, tapping into an influencer's large, established, and engaged followers base can help promote a brand quickly and create brand loyalty. Additionally, influencer marketing can be a cost-effective solution compared to traditional means of marketing.

When creating a winning influencer strategy, it's important to identify the right influencer – one with a large, engaged audience base is most likely to be interested in your product or service. Conduct research to understand what other campaigns the influencer has worked on, how their audience reacted, and how much influence they garnered from those campaigns.

It's also important to set realistic expectations and make sure the influencer is aware of all the goals and objectives of the campaign. Establish an agreement on the scope of work, compensation, timeline, and other terms and conditions prior to the kick-off of the campaign. Finally, measure the performance of the campaign by looking at key performance metrics such as reach, engagement, brand loyalty, and more.
Engaging with Influencers
Engaging with influencers is a great way to build trust and awareness for your brand amongst your target audience. Influencers possess an established credibility with their followers, which when tapped into, can open up new possibilities for engagement and conversion.

Influencers come in many forms including bloggers, celebrities, journalists, analysts, and more. Each has its own unique following and set of interests. With the right influencer strategy, brands can connect with these influentials, within their own niche, to help catalyze their marketing efforts.

By leveraging influencers, marketers are presented with a unique opportunity to use these voices to their advantage. A carefully planned out strategy that involves influencers has the potential to generate powerful word-of-mouth marketing, which can exponentially increase brand visibility, drive more sales and create a connection with customers.
How to Avoid Common Pitfalls
Here are some tips and tricks to avoid pitfalls in influencer partnerships:


- Set specific metrics for measuring success. Determine which metrics you'll use to measure the success of the campaign and ensure that all parties understand the objectives and how success will be evaluated.

- Establish guidelines. Draft and agree upon a contract where all parties are clear on the requirements, deliverables, and expected outcomes of the collaboration.
- Maintain control over creative direction. Design a creative brief that outlines the brand's vision, values, and desired content.
- Have backup plans in place. In case the influencer is unable to follow through with the campaign, have a plan of action that outlines the steps to be taken to move the campaign forward.
- Monitor their performance. Track and analyze the progress of the campaign, and carefully evaluate the performance of the influencers.
Sažetak
Influencer marketing can help online marketers reach new audiences, drive more engagement and sales, and create a more compelling brand image. Marketers should make sure they find the right influencers, measure their success, and create a winning strategy to get the most out of their influencer partnerships.