How to Measure The Success of Your Business Website
Creating an effective website is one of the most important investments businesses can make. Knowing how to measure success through web analytics like visitor engagement and conversions is key to understanding how to grow a website.
Pregled sadržaja: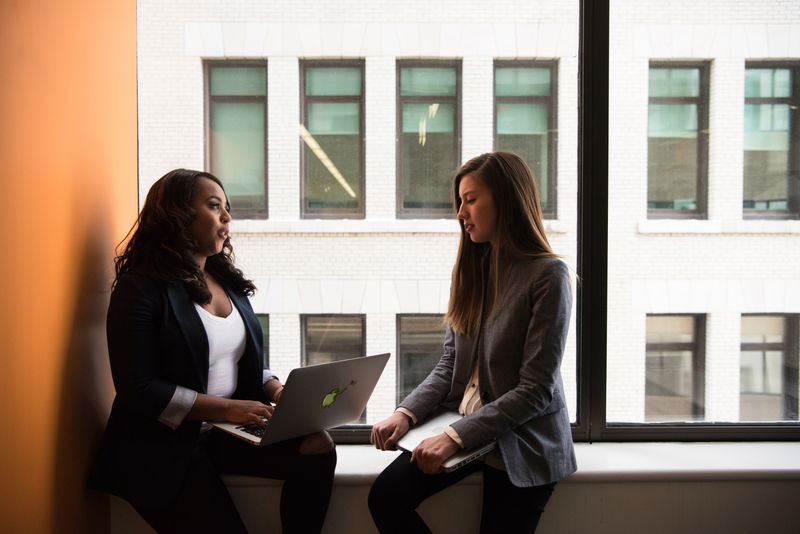 Define Goals
Goals are an essential part of measuring the success of a website. Goals indicate the desired long term outcome of a website, while objectives are the measurable steps needed to reach the goal. It's important to set SMART (specific, measurable, achievable, relevant and time-bound) goals when assessing business website success. Goals should be simple, measurable, realistic, and based on periodic review of successes, failures, and progress. Objectives should be achievable, allowing for adjustments and improvements. With measurable objectives and ongoing analysis of website data and user analytics, businesses can identify areas of success, areas for improvement and actionable steps to increasing website success.
Trebate li web stranicu?
Želite izraditi web stranicu, ali ne znate odakle početi? Naš alat za izradu web stranica savršeno je rješenje. Jednostavan za korištenje i s mogućnošću prilagodbe kako bi odgovarao vašim poslovnim potrebama, možete imati profesionalnu web stranicu u tren oka.
Identify Which Metrics to measure
Measuring the success of your business website is critical to know how well you are performing and if your efforts are bearing any fruit. Identifying which metrics to measure can help you assess the performance of your website and identify areas of improvement.

Some of the key metrics to measure include website traffic, sales, user engagement, website load time, conversions and bounce rate. Website traffic can give you an idea of the size of audience you are acquiring. Sales indicates the effectiveness of your website in increasing revenue. User engagement measures how well users are engaging with your website. Website load time informs you of how long it is taking for a page to load and can help you identify potential performance issues. Conversion and bounce rate can help you understand how successful you are in turning visitors into customers.

By monitoring each of these metrics, you can gain a better understanding of how your website is performing and what areas need improvement.
Implement Web Analytics
Web analytics is a must for any business with an online presence. Implementing web analytics can help to measure the success of your business website as it provides insight into how customers interact with your site. With data from web analytics it's possible to determine which pages people are visiting most, or where they spend the most time, as well as looking at what pages are driving traffic and conversions.

It is important that this data is interpreted correctly, not only to get the most out of it, but also to spot any trends over time. Having an experienced analyst assess the data can provide valuable information about user behaviour and how to best optimize your site to drive more traffic and conversions.

The data gleaned from web analytics is more than just numbers - understanding the consumer journey can also offer valuable insight into how to improve the overall customer experience. Using this data to determine what is working as well as potential areas of improvement can help optimize your website for a better overall user experience (UX).
Gather and Analyse Data
Gathering and analyzing data is an essential step in measuring the success of a business website. To get the most accurate picture of website performance, you should collect data from a variety of sources including analytics, customer feedback, and server logs. This can provide invaluable insight into how users find, use, and interact with your website.

Analyzing the data is important. This allows businesses to identify trends, such as where the majority of visitors are coming from, which pages are most popular, and where customers are experiencing issues. Once the data has been collected, businesses can use this information to optimize the website for greater efficiency and improved user experience.

Having accurate, up-to-date data allows businesses to make well-informed decisions about their websites and measure the success of specific campaigns. This data can also reveal areas of improvement, paving the way to better website performance and greater customer engagement.
Measure Visitor Engagement
Visitor engagement is a critical factor in the success of any business website. It's important to measure the level of visitor engagement on the website to ensure that visitors are finding what they need and that the website is meeting their expectations. It's also important to track engagement in order to understand which types of content are resonating with visitors, as well as any potential opportunities for improvement.

Some of the metrics to consider when measuring visitor engagement include average visit duration, page views per visit, bounce rate, repeat visits, and scroll depth. Analyzing these metrics can help website owners identify areas of strength, as well as opportunities to improve website engagement and conversions. Additionally, measuring how visitors interact with website elements like calls-to-action, forms, and popups, can provide insight into how users are engaging with the content.

Website analytics tools can help significantly to measure visitor engagement. For example, tools such as Google Analytics can provide detailed metrics on website usage and conversion performance, while software solutions like HotJar can monitor visitor behavior in real-time and provide heatmaps to show which areas of the website visitors are scrolling, clicking, and navigating.

Overall, measuring visitor engagement is one of the key steps to understanding how well the website is serving visitors, which can then inform strategies for optimizing user engagement and driving conversions.
Track Conversions and Leads
Measuring the success of a business website requires the ability to track conversions and leads. Tracking conversions and leads helps monitor the effectiveness of a business's website to ensure it is meeting ROI goals. This can be done through tracking elements such as contacts, orders, donations, and newsletter signups. Utilizing a tool like Google Analytics allows businesses to track specific pages that visitors are accessing and to measure the paths visitors are taking when exploring the website. This can help identify any opportunities for improvement or areas of success. Additionally, businesses can use conversion rates and key performance indicators (KPIs) to more accurately measure whether goals are being achieved with the website. Connecting a CRM to the website can allow businesses to track leads that are generated from the website and ensure each leads is followed up with properly. This will help ensure potential customers are nurtured through each stage of the customer journey. All of these sources of data can help businesses track their website performance and make changes to improve their website's effectiveness over time.
Calculate Return on Investment
Calculating Return on Investment (ROI) is an important tool for evaluating the success of your business website. With ROI, you can quickly identify where you are gaining profitable return and where you may need to improve your website. ROI can be calculated by taking the net profit your business website generates, divided by the total invested cost in creating and hosting your website, expressed as a percentage.

Monitoring your website's ROI will help you understand where your website is adding value to your business and what areas may need further investment. With frequent monitoring, you can adjust your website's content, design or even hosting to ensure maximum returns from your online presence.
Optimise and Improve
Optimising and improving your website is an essential part of making sure your business website is successful. There are a few key areas to focus on when attempting to gain the most out of your site.

First and foremost, your website should be easy to use and navigate. Your site should load quickly and on any device, without errors or long wait times. If your website isn't user friendly, it's likely that people won't stick around to explore what you have to offer.

Another way to optimise your site is to ensure that you have an effective SEO strategy in place. Making sure that your website is correctly optimised for search engines will enable it to be seen more easily by potential customers.

You should also regularly assess your site for any errors or broken links. Any technical issues, no matter how small, could have an effect on your website's overall performance.

Finally, make sure that you have a way to measure success. This could be through the use of analytics, such as page views, conversions, and engagement. By tracking these metrics, you can gain valuable insights into how your website is performing.
Sažetak
Establishing the success of a business website involves measuring a variety of metrics, from visitor engagement and conversions, to return on investment. Through implementing web analytics and analysing gathered data, businesses can track the success of their website and use insights to improve and optimise.