How to Monitor Your Online Marketing Efforts With Analytics
Effective online marketing requires regularly monitoring your analytic metrics to ensure that your efforts are successful. With analytical data, you can learn how people find and interact with your website, gather information about your audience, and make more informed decisions about the direction of your online marketing campaign.
Pregled sadržaja: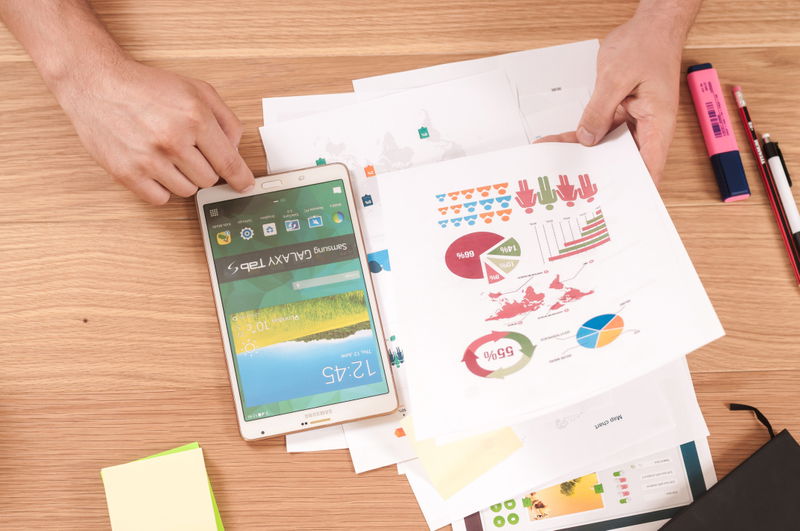 Identify Your Goals
The first step in monitoring your online marketing efforts with analytics is to identify your goals. Before you even begin tracking, ask yourself what you are hoping to achieve through your campaigns. This can range from increasing website traffic to enhancing brand awareness. Once you have identified the key metrics you wish to monitor, you will be able to choose the right analytics tool for the job. For example, if you want to measure website traffic, you will need to use a tool like Google Analytics. On the other hand, if you want to monitor the performance of your social media profiles, you will need to use a tool like Hootsuite.

By taking the time to identify your goals, you will be better equipped to monitor the progress of your campaigns and make data-driven decisions. Tracking the performance of your campaigns will enable you to create targeted strategies to improve the effectiveness of your online marketing efforts.
Trebate li web stranicu?
Želite izraditi web stranicu, ali ne znate odakle početi? Naš alat za izradu web stranica savršeno je rješenje. Jednostavan za korištenje i s mogućnošću prilagodbe kako bi odgovarao vašim poslovnim potrebama, možete imati profesionalnu web stranicu u tren oka.
Define Your Audience
Defining your audience is an important part of any online marketing efforts. Knowing who you are speaking to and what their needs and interests are can help you craft your message and ensure that it is reaching the right people. Consider the demographics, such as age, gender, location and income, as well as their interests and influencers. Doing this research can help you create a successful and targeted campaign that resonates with the right audience. With analytics, you can monitor how your audience is engaging with your content and determine what areas need improvement or what types of content perform best.
Track Sources
When monitoring your online marketing efforts with analytics, it's important to track sources of your traffic. Knowing which channels you're getting the most visits from will help you determine where to allocate resources and time. There are several tools you can use to track sources, for example Google Analytics and other free web analytics services. With these tools, you can easily pinpoint which traffic sources are providing the most visitors, so you can focus your efforts on those that are performing best. Additionally, tracking sources can help you measure and compare the effectiveness of different campaigns and activities, such as Adwords and SEO campaigns.
Measure Conversions
As you monitor your online marketing efforts, measure conversions accurately. Quality analytics platforms will track conversions, such as visitor purchases, so you can view your true ROI. Ensure you're counting total conversions since the start of the campaign and understand the implications of each conversion metric.

Measure conversions from different sources to compare performance. For example, track website visitors that come via organic search and visitors that arrive from paid search campaigns. Knowing which approaches work best for your goals ensures you're investing in channels that contribute to ROI.

No matter the size of your budget, aim to maximize conversion results. Track how specific creatives, landing pages, and other marketing materials influence conversion numbers. Use this data to refine and focus your efforts for higher conversions and better ROI.
Identify Influencers
Analyzing data can help you identify the key influencers in your industry, such as industry leaders, gurus and experts. This will give you insight into who can play an important role in helping with your online efforts and how you can reach them. You should also consider following industry publications or blogs, to stay updated on trends and new campaigns in the field. Knowing who your key influencers are will enable you to be more targeted and effective in your marketing efforts. Use analytics to track the performance of their strategies, and adjust your own strategies to capitalize on what is working well.
Analyze Social Media
The first step to analyzing social media is to establish goals and objectives. You need to determine what metrics you will track and why they are important metrics for the success of your online marketing strategies. Common metrics to track include engagement (likes, comments, shares, etc.), reach, and click-through rates.

The next step is to decide which social media platforms you want to monitor. Do you want to look at the activity of all accounts on various networks, or just focus on the accounts related to your specific industry or offering? Once you have identified the platforms, you need to gather the data, which can be done with social media monitoring tools.

Finally, it's important to analyze and report on the data collected. Depending on the type of data collected, you may need to use specialized tools or work with a specialist to make sense of the insights. By regularly monitoring your analytics, you can keep tabs on the performance of your social media efforts and make necessary changes to optimize your strategy.
Regularly Review Results
In order to review your results, it's important to first understand what kinds of metrics you should be tracking. Common metrics that can help inform online marketing decisions include lead generation, website traffic, customer behavior, and conversions. Once you identify what metrics you should be tracking, you need to establish timelines for review.

For example, you may choose to review your analytics on a weekly, monthly, or quarterly basis. Regardless of the frequency, it's important to commit to regularly reviewing the data so that you can make informed decisions. Keep in mind that the results of your review should directly influence the steps you take next with your online marketing efforts.

The insights you gain during these reviews will enable you to create more effective campaigns, track your progress over time, and achieve your desired outcomes faster. With the right metrics in place, you can be sure that your online marketing efforts are working in your favor.
Sažetak
Monitoring analytics data can help you tailor your online marketing strategy to your audience and make sure you're investing your efforts in the most effective campaigns.