How to Repurpose Content for Maximum Exposure
Content repurposing is a valuable technique that allows content producers to reach a wider audience with minimal additional effort. This article will look at seven areas that content creators can use to repurpose and maximize their reach, with tips and tricks on how to achieve the best results.
Pregled sadržaja: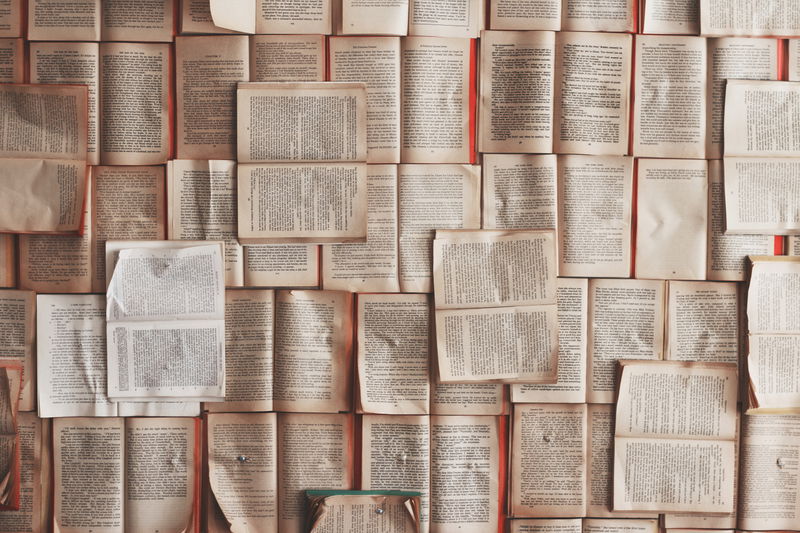 Define Your Goals
To ensure maximum reach when repurposing content, it is essential to set specific, measurable goals. Goals should be based on the needs of your business, and should be tailored to fit the target audience of the content. For example, if you are trying to sell a product through a blog post, your goal should be to bring in a certain number of new customers, or to increase social media engagement on the post.

If you are creating an educational video, your goals could be to increase viewership and improve brand awareness by showcasing your knowledge and expertise. To gauge your success, you should determine specific metrics such as a certain number of views or comments, or a number of sales.

Having clearly defined objectives can help you create content tailored to your goals, and measure its success. This can help you identify what is and isn't working in order to provide your audience with the best possible content and reach your goals.
Trebate li web stranicu?
Želite izraditi web stranicu, ali ne znate odakle početi? Naš alat za izradu web stranica savršeno je rješenje. Jednostavan za korištenje i s mogućnošću prilagodbe kako bi odgovarao vašim poslovnim potrebama, možete imati profesionalnu web stranicu u tren oka.
Find Content Format
Creating fresh and inventive content formats can breathe new life into your content repurposing efforts. Consider how you can use your content in a new way to reach a larger audience. Experiment with creative formats such as infographics, videos, slides, audio recordings, ebooks, and blog series.

Infographics are a great way to turn content into a visually appealing and easily digestible format. A well-designed infographic can make complex ideas more accessible and go viral on social media.

Videos are also a great way to liven up a blog post. If you have a complicated topic, consider creating a short video featuring an in-depth look at the topic. Videos can be quickly and easily shared on social media and video streaming sites.

Slides are an effective and efficient method for presenting content. Slide decks are one of the most engaging content formats available, and can be used to highlight key points, add visual elements and increase the overall reach for your content.

Audio recordings are especially useful for podcasts, providing listeners with an engaging and informative way to access quality content.

Creating an ebook or a series of blog posts can help build relationships with your audience and establish credibility and trust. These content formats help to draw readers in, generate leads, and spread content more efficiently.

Finding creative ways to repurpose your content and make it more engaging will help to boost the reach of your content and ensure it's properly consumed.
Share Your Content
One effective way to repurpose content for maximum reach is to and ask for shares. Ask your colleagues and partners to share your content with their networks. Utilizing existing connections helps to quickly increase the reach of your content. Be sure to craft individualized messages when asking to be shared. Tailor your requests to the person, address any specific interests they may have and make sure that you're providing them with a clear call-to-action when asking for their help.

By cultivating relationships with like-minded people, partners, and industry authorities you will be able to share your content with new audiences more effectively. Additionally, when someone shares your content, be sure to publicly acknowledge and thank them. This will help to strengthen the working relationship and make them more likely to continue to help you promote your content in the future.
Use Appropriate Language
When repurposing content for maximum reach, it is important to use appropriate and effective language. This means choosing language which is easily understood and relevant for your audience. Avoid jargon or overly complex sentences that readers will not understand. Instead, focus on clear, concise language that conveys your message accurately.

Focus on making your content as user-friendly and engaging as possible. Don't forget to keep a consistent writing style throughout your content, so each repurposed piece stands out. Ensure that your call-to-actions are catchy and powerful, so that readers stay engaged and motivated to take action. Lastly, make sure to use visuals like images and videos that appeal to readers and will help your content stand out.
Automate Your Posting
One of the best ways to repurpose content for maximum reach is to automate your posting. Automation tools can help you schedule posts to appear at strategic times and save you time that would have been spent manually scheduling content. With a single click, you can schedule content to go out multiple times on multiple platforms. Reaching more people with your content has never been easier. Additionally, there are other automation tools that can help you to customize your posts based on the keywords you input and optimize your content for search engine algorithms. Utilizing these tools can have a significant impact on your reach.
Encourage Engagement
Encouraging engagement with your repurposed content is key for maximum reach. To do this, you should offer incentives for people to engage. For example, you could create a competition or giveaway that requires participants to share the content. Additionally, you can use social media and other channels to spread the content and ask people to comment, share and like. Furthermore, you can use content repurposing to cultivate relationships with influencers and broadcasters. Promoting your content through these third-party sources will give you more exposure and increase engagement. Lastly, you can measure what works and what doesn't by tracking days that get the most engagement and analyzing which types of content perform the best. By doing this, you can increase engagement with your repurposed content.
Keep an Eye on the Results
When you repurpose content, it's essential to keep an eye on the results. Evaluating the success of a repurposed campaign can help you improve the content you offer, boost engagement, and increase your reach.

Tracking metrics like impressions, referral source, page views, and shares is essential to understanding your content's performance. It will also help you to decide if the repurposed content achieved the goals you set.

You can use analytical tools provided by social networks to see which repurposed messages do well and which ones don't. This information is invaluable for optimizing your content and ensuring it resonates with your audience.
Sažetak
Content repurposing is a great way for content producers to reach a wider audience without much effort. This article explored seven innovative methods that content creators can use to get the most from their content, from defining goals to automating their postings.