Optimizing Your Social Media Profiles
An optimized social media profile can be beneficial for businesses. Proper optimization increases your visibility on the web, helps attract customers, and builds an online reputation. Optimizing your social media profiles involves branding them with your logo, choosing the right visuals, writing great copy, and creating catchy captions.
Pregled sadržaja: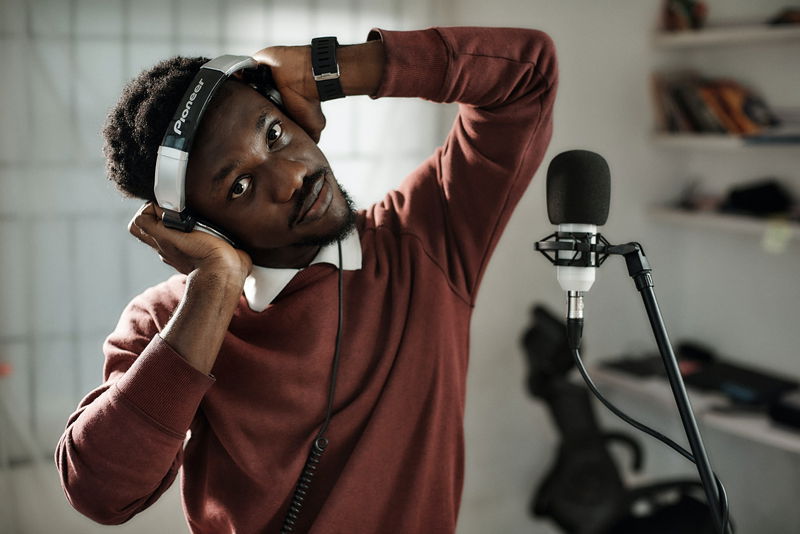 Create an Eye-Catching Profile Photo
The profile photo you choose for your social media accounts is the first thing that people will typically see - and it's the lasting impression you will make. An eye-catching profile photo can really draw people in, so make sure it is professional, clear, and relevant to your brand or message. It should also feature just you - no logos or animals - so it is easy for people to recognize you. Take a good, quality photograph, or use a creative tool to create a simple graphic. Make sure that your photo has a 'wow' factor and will show prospective fans and followers what you're all about.
Trebate li web stranicu?
Želite izraditi web stranicu, ali ne znate odakle početi? Naš alat za izradu web stranica savršeno je rješenje. Jednostavan za korištenje i s mogućnošću prilagodbe kako bi odgovarao vašim poslovnim potrebama, možete imati profesionalnu web stranicu u tren oka.
Fill in the Biography Field
The "Biography" field is an important component of optimizing your social media profile. With limited space to make a first impression, it's important to make your bio as catchy and as professional as possible.

Your Bio should accurately reflect you and your brand without being too verbose. Use keywords to enhance your searchability within the platform, and don't forget to include a link to your website or other social media profiles.

For maximum impact, format your bio using paragraphs, bullets and other formatting techniques. Remember, the visuals are just as important as the words to engage your readers.

Finally, review your Bio frequently to make sure it accurately reflects your current professional identity and values. Good luck!
Make Use of #
When it comes to optimizing your social media profiles, one powerful tool that shouldn't be overlooked is hashtags. A hashtag is a phrase or word preceded by the "#" symbol. They help categorize your posts and are used widely on Twitter, Instagram, and Facebook.

Using the right hashtags can boost the visibility of your content. They make it easier for people to find your posts, and ultimately your profile. When creating # for your post, make sure they are relevant to your post and trending.

You can also create your own branded hashtag with a combination of words that represent something your business stands for. This can help promote your brand, product, and services. Additionally, use hashtags strategically in your posts to give potential followers insight into your brand.

# are a powerful tool when used correctly. They can help you reach a wider audience, get your posts more engagement, and build a credible online presence. So, don't forget to make use of hashtags when optimizing your social media profiles.
Link Your Accounts Together
Linking your social media accounts together can have numerous benefits for optimizing your profile. On one hand, it allows you to share content across all of your profiles with the click of a button. This saves time and energy, allowing you to get your message out to the masses with minimal effort. Additionally, when people land on one of your profiles, it gives them the impression that your presence is larger and well-established, thus garnering more trust and credibility.

Consumers are likely to trust a business that has multiple social media profiles with a presence on each, so linking your accounts together is a great way to get more attention online. Keep in mind to remain consistent on each profile and ensure that any content you post is relevant and interesting to your target audience. Once your accounts are linked, the opportunities are endless and your social media profiles will be well on their way to being optimized.
Use Interesting Pictures
It's no secret that visuals add engagement to social media posts. If you want to optimize your social media profiles, you need to make sure you're using engaging visuals. Use graphics, videos, and images that are relevant to your content, as well as ones that are visually appealing and high-quality. This will help to attract more attention and generate more interaction from your followers.

When considering pictures, think of colors and shapes that are eye-catching and ones that stand out. Remember to always pay attention to the size of your visuals, as well. If your visuals are too small, they might not be visible or clickable on mobile devices. You should also make sure the pictures, videos, and graphics you use are consistent with each other and with the overall branding of your profile.
Write Great Stories
Optimizing your social media profiles is key to gaining maximum attention. To ensure you get the most out of your profiles, make sure you write great stories. Every tweet or post you write should be engaging, informative, and easy-to-digest. Make sure your story has a clear purpose; highlight a special offer, promote a new product, showcase a reliable source. Additionally, make sure to keep your posts and tweets short and to the point to grab people's attention. Utilize keywords to create an SEO-rich post capable of boosting your visibility. Of course, when it comes to writing great stories, the most important part is to stay true to your identity. Letting your personality shine through your posts will make you stand out from the crowd and connect with your audience more easily.
Develop a Posting Strategy
Having a solid posting strategy on your social media profiles is essential to optimizing them. First and foremost, establishing a plan for how often to post can help ensure that your followers are updated. Aim to post once per day on platforms such as Instagram, Twitter and Facebook for the best engagement.

Moreover, you should make sure to diversify your content. Balance out your own content with content from other sources that you feel your followers will enjoy. Present a variety of topics and genres to keep your pages fresh and exciting.

Also consider scheduling your posts in advance. Take the time to plan out a schedule of what you would like to post each week. That way, you won't fall behind or forget to post, and you will maximize the effectiveness of your profile.

Following these steps can help you maximize the effectiveness of your social media profile and can take your optimization to the next level.
Sažetak
Optimizing social media profiles has numerous benefits. It can increase visibility, attract customers, boost your reputation, and more. The key to optimizing your social media profiles is to use an eye-catching profile photo, fill in the biography field, use engaging visuals, write great stories, make use of hashtags, and develop a posting strategy.