Planning SEO During Big Events
Planning SEO during large-scale events can be a daunting task. The quality and relevance of content, timing of content, competition analysis, and key phrase optimization are just a few of the considerations that need to be addressed in a comprehensive SEO plan. Knowing how to prioritize tasks and maximize the opportunity to reach your target audience can help ensure the success of campaigns.
Pregled sadržaja: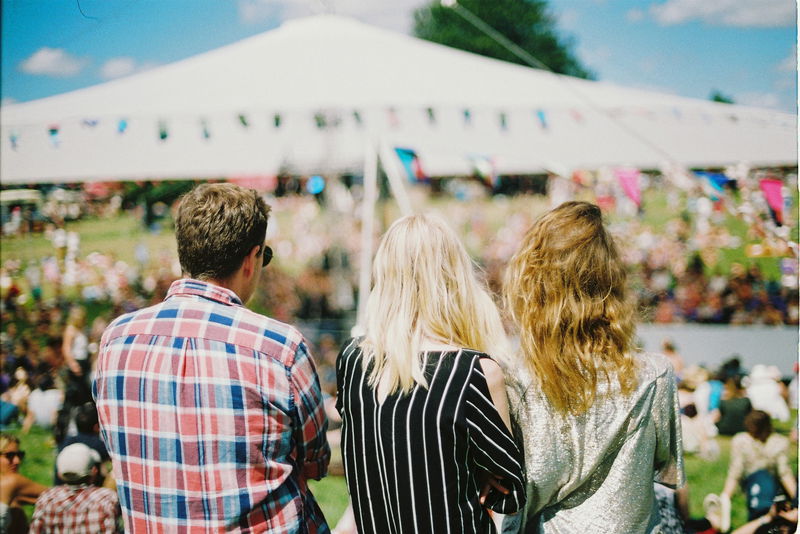 The Big Event: Understanding the Timeline
When planning SEO for large events, it's important to understand the timeline and the key steps that need to be taken prior to, during, and after the event.

Before the event, you'll want to set up your SEO plan and research the appropriate keywords to target. You'll also want to create content that takes advantage of related phrases to boost your keyword saturation. Additionally, coordinators should also use social media to reach out to potential attendees and promote the event.

During the event, companies should focus on maintaining their keyword rankings. This may include updating page titles or content to help keep search engine rankings high. Additionally, businesses should also use tools to measure their performance analytics and make adjustments to their SEO strategy if necessary.

Finally, after the event, companies should evaluate how well their SEO strategy performed. It's important to analyze traffic, conversions, and rankings to make adjustments and optimize for future events. Additionally, coordinators should use the insights gleaned from this analysis to create better keyword-focused content and optimize for the next event.
Trebate li web stranicu?
Želite izraditi web stranicu, ali ne znate odakle početi? Naš alat za izradu web stranica savršeno je rješenje. Jednostavan za korištenje i s mogućnošću prilagodbe kako bi odgovarao vašim poslovnim potrebama, možete imati profesionalnu web stranicu u tren oka.
Timed Content: Starting Early
When planning SEO for big events, it is important to start early. Timely content provides the added benefit of potentially driving additional traffic. Appropriate content should be developed, planned, and added to your website at regular intervals in preparation for the event. If a featured guest is involved – or other newsworthy items – these should be included in your content and released in the weeks leading up to the event. Scheduling timely social media posts to increase awareness and reach a wider audience should also be taken into consideration. Starting early helps ensure that your message reaches the right audience and gives your efforts a much-needed early start.
Relevance and Quality: Are You Offering What Audiences Want?
When planning SEO around big events, it's important to consider the relevance and quality of the content you're providing to viewers. The content you share should be regularly updated and relevant to the event, as this will show current and prospective viewers that you're on top of the latest news. Additionally, your content should be of high quality, as this will keep viewers interested in your updates and help maintain their trust. Quality content includes content that is well written, properly formatted, and contains visuals like images, video, and interactive elements. Taking the time to create quality content during a big event will help to ensure that you keep audience attention and truly deliver what they want.
Analyzing the Competition
Analyzing the competition is an essential part of planning SEO during a big event. Knowing who your competitors are and how they are positioning themselves will help inform your own plans for how to increase visibility and engagement.

You can use online tools or services to track and monitor competitors' content strategy and performance. This helps you identify competitors' keywords and determine how they're using them. It can also give you insights into their link-building strategies and help you create unique opportunities to stand out.

You should also research their customer base and demographics to better understand their target audience, so you can think of ways to target a similar audience in your own campaigns. By keeping an eye on the competition throughout your event, you can ensure that you're staying one step ahead and creating the kind of content that resonates with your own audience.
Optimizing for Key Phrases
When it comes to planning SEO for big events, one of the most important things to consider is optimizing for key phrases. It's important to build a list of informational goal phrases and qualifier phrases beforehand to ensure that your visibility is maximised before the event. This way, you can better manage your time and efforts leading up to the event.

Once the list has been created, start by looking into different content verticals that you can use to optimise for the phrases you've identified. Additionally, you will want to look for opportunities to place your Goal Phrases in meta titles, descriptions, headings, and page body content. This will give the biggest visibility boost when users look for your event or service.

Finally, you will want to make sure to monitor your success post-event so you can make improvements and affect better results next time. By understanding the opportunities in planning SEO, you can get the most out of your event.
The Multimedia Opportunity
Big events like conferences, music festivals, and expos can be excellent opportunities for companies to boost their SEO. Multimedia platforms, like livestreams and podcasts, create an opportunity to get more consumers interested in a company's brand and offer more detailed information than a text-based article can provide. Strategically incorporating multimedia into a company's content marketing can drive people to a website and create more visibility for the brand.

Using livestreams and podcasts to promote events can create additional brand recognition. Consumers can learn more detail about the organization and its events, as well as access visual or audio clips from keynote speakers, panelists, and other participants. If the event is widely broadcast, companies that work hard to optimize their SEO and focus on incorporating multimedia into their content marketing plans can stand out from the competition.

Creating a multimedia strategy to optimize SEO during big events involves creating content in different formats, like blogs, social media posts, and press releases. These can then be augmented with multimedia elements, like videos, livestreams, and podcasts which have a much broader reach than text-based content. Companies planning to use multimedia during big events should be sure to keep up with current topics and trends to ensure their content is up to date.
Reminding Your Audiences
Remind your audience about important events by planning your SEO. Let them know in advance about the dates of the event with the help of tweets, emails, newsletter, and blog posts. This will not only create excitement but will also make more people aware of the event. You can also use targeted paid search and display campaigns to reach the right audiences.
Reporting Your Results
Reporting your results is an important part of planning for a successful SEO campaign during any big event. This will help identify any changes you need to make in order to optimize for maximum visibility.

It's best to set up weekly tracking so you can have an eye on any incoming traffic or spikes due to your SEO initiatives. Tools like Google Analytics or Google Data Studio will give you data on where the visitors are coming from and how they are engaging with your website while they're on there.

You can also measure your progress with rankings report by checking a few search terms that are important to the success of your big event. These rankings will help you measure the impact of your SEO efforts over a specific period of time.

Finally, social media metrics are important to consider when reporting your results. It is essential to track the interaction metrics, such as likes and tweets, to understand the popularity of your brand and the content associated with your event.
Sažetak
Planning SEO for large-scale events should include understanding what content audiences are looking for, setting a timeline, analyzing the competition, focusing on key phrase optimization, taking advantage of multimedia opportunities, and providing feedback on results. Taking the time to plan can help ensure that your SEO efforts are successful.