Subject Line Tips: How to Create Engaging and Effective Email Headlines
Creating an engaging and effective subject line is vital when it comes to email marketing. A subject line can mean the difference between an email being opened or being left unopened, so it's important to craft a headline that will not only catch attention but also compel readers to open and read the email. In this article, we'll look at eight tips to help you create effective and engaging subject lines for your emails.
Pregled sadržaja: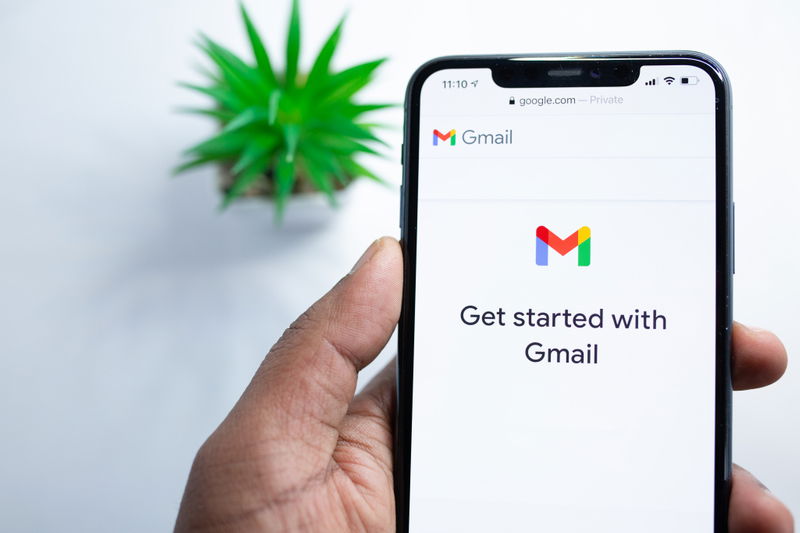 1. Know Your Audience
When crafting an effective email headline, the first step is to understand your audience. Consider the main goal of your email- are you trying to inform, persuade, or entertain? This will help you decide what type of language to use and the tone you want to present. Also consider the age range of your reader, their location, or any other interest they have. Having an understanding of your audience's preferences and values will allow you to craft a subject line that is tailored to them and stands out from the rest. Keep in mind that the subject line should spark curiosity and a brief but accurate description of the email's contents.
Trebate li web stranicu?
Želite izraditi web stranicu, ali ne znate odakle početi? Naš alat za izradu web stranica savršeno je rješenje. Jednostavan za korištenje i s mogućnošću prilagodbe kako bi odgovarao vašim poslovnim potrebama, možete imati profesionalnu web stranicu u tren oka.
2. Get To The Point
When writing an effective email headline, always remember to get to the point. Make sure your subject line conveys the message and main point of the email in a brief and concise way. Instead of being overly clever or ambiguous, make sure your subject line clearly outlines the purpose of the email, so your readers know what to expect. Cutting out unnecessary words and being direct with the main message of the email is the best approach. This will make capturing the attention of the reader easier, and improve the chances for them to read and act on the email.
3.Make Use Of Tools
In order to create engaging and effective email headlines, it is important to make use of tools that can help ensure the content is crafted precisely. This includes having access to a thesaurus which can expand vocabulary choices as well as spellcheckers and grammar checkers. Doing so will also save time with creating headlines and make it easier to craft a variety of different titles for different emails. Additionally, there are tools such as subject line generators that can help come up with inspiration for different headlines. These tools can be great for when inspiration runs dry and can help come up with engaging and creative titles. Utilizing helpful tools is one of the best ways to create effective email subject lines.
4.Be Clear And Concise
For any email, it's important to be clear and concise. Writing a good email subject line means being focused. Try to make your subject line as brief as possible; don't overload it with too many words that are unnecessary. Make sure the most important words come first, and that the message you're trying to get across is clear and direct. Writing an email subject line that's too long can cause your email to be overlooked in someone's inbox. Avoid extra words, clichés, and abbreviations to make sure your message is comprehended.
5.Try To Use Humor
Adding humor to your email subject lines can be an effective way to grab your audience's attention. The key is to make sure it's relevant to the rest of your content, but doesn't come across as too silly or off-kilter. Humor can help to make your emails more memorable compared to more formulaic options and can boost open rates. Of course, it's best to use a light touch, because a joke that falls flat can backfire and damage your credibility with readers. If you can strike the perfect balance of amusement and relevance, your audience might look forward to your emails arriving in their inbox.
6. Utilize Personalization
Subject lines are the first opportunity marketers have to engage potential customers and encourage them to open their emails. It is essential to use personalization when crafting email headlines to stand out and maximize email open rates. Personalization is an effective way to grab people's attention and make them feel special. Personalization can involve using the recipient's name in the header, adjusting the header to fit certain occasions or holidays, or finding clever ways to relate the header to a specific audience.

The key is to focus on creating headers that feel exclusive and relevant. This could include creating email headers that are deeply targeted and personalized for a particular individual, or for a specific segment of a larger audience. By leveraging personalization, you can create more engaging and effective email headlines that are sure to increase your open rates and generate greater interest in your products or services.
7. Use Action Words
It's important to use action words in your subject lines to drive engagement. Action words such as "learn," "discover," and "reveal" are effective at prompting readers to open the email. Adding a sense of urgency to the message by including words like "now," "limited," or "exclusive" can be effective as well. Action words can also be used to describe a benefit to the reader, such as "solve," "reduce," or "improve." Utilizing these action words in a creative way can help draw in the attention of readers and motivate them to take the desired action.
8. Monitor Your Results
Monitoring the results of your emails is essential in knowing if your subject lines were effective and engaging or not. Keep track of how many people are opening your emails and how many people are actually clicking through to the content linked to them. Use software such as Google Analytics to track and analyze the performance of your subject lines.
This can help you understand which strategies and keywords are more successful and should be used more often. It's an important step to improve your subject lines and make them more effective for your audience. Additionally, you can use A/B testing to compare different types of headlines, and use the best-performing variations in future emails. Monitor, analyse and learn from your results to create the best subject lines.
Sažetak
Creating a successful email subject line requires planning and thought. By utilizing the tips and tricks outlined in this article, you'll be able to create an effective and engaging subject line for your emails. These subject lines will help to ensure that your emails are opened by readers and have the desired impact.