Features of a Professional Business Website
Having a professional business website is a must for any business. The website should have a well-designed, user-friendly layout, informative content, and up-to-date features. It is important to choose the right features in order to create a website that appeals to potential customers and helps to build your brand.
Pregled sadržaja: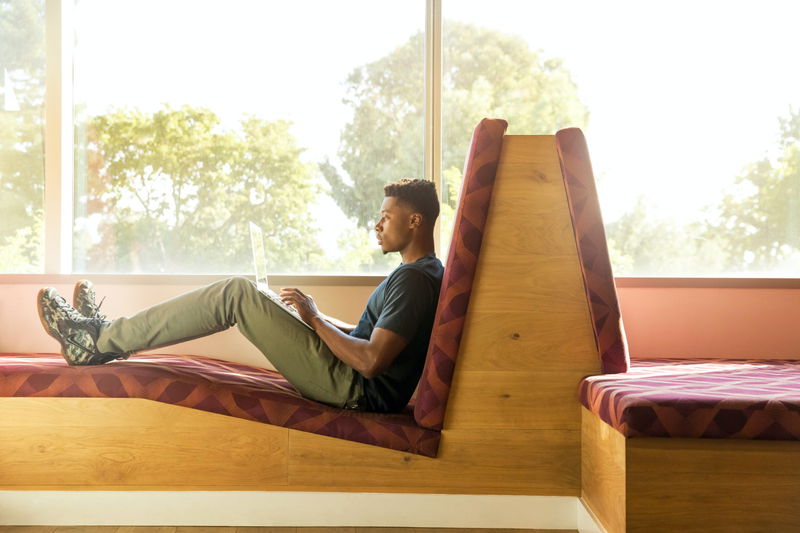 User-Friendly Layout
A professional business website must have a user-friendly layout. The site should be easy to navigate and logically arranged. The menu should be clearly labeled, with categories and subcategories that help to guide visitors to the information they seek.

A search box should be included, so visitors can quickly locate the exact page they're looking for. You can further assist this by providing an up-to-date site map, both on the home page and on a separate page.

In addition, the color scheme, font, and design should be consistent throughout the site. Visitors should never have to guess which button leads to which page. Use contrasting colors so visitors can easily distinguish between textual and interactive elements.

Finally, make sure the site is optimized for mobile devices. Responsive design ensures that the site adjusts its size and layout for various tablet and smartphone screens, so visitors can enjoy the same content whether they're at home or on the go.
Trebate li web stranicu?
Želite izraditi web stranicu, ali ne znate odakle početi? Naš alat za izradu web stranica savršeno je rješenje. Jednostavan za korištenje i s mogućnošću prilagodbe kako bi odgovarao vašim poslovnim potrebama, možete imati profesionalnu web stranicu u tren oka.
Engaging Content
Having great content on a professional business website is essential for customer engagement and conversion. Content should be clear, informative and consistent, and feature easily accessible calls-to-action. Content should be updated regularly to keep users engaged and demonstrate the business's commitment to providing the latest information. Focus on creating quality content, as it will provide a better experience for the customer and help the site to rank higher in search engine results. Additionally, integrate social media, as it provides an additional platform to communicate with customers and direct them to the website. Finally, include multimedia elements like images, video, and audio to further engage customers and provide better clarity on topics.
Responsive Design
Responsive Design is an absolute must-have feature of a professional business website. This design allows your website to display properly across any device, from laptop to smartphone. Responsive Design makes sure your website automatically adjusts to display correctly, eliminating any potential technical issues for your visitors.

This design also allows you to better serve the needs of your customers, no matter what device you're serving them from. Being able to provide your visitors with a consistent but tailored experience across multiple devices is just good customer service. Responsive Design also saves time and money since you only have to maintain and edit one version of your website as opposed to having separate mobile and desktop versions.
Social Media Integration
Social media integration is a must-have feature for any professional business website. Modern customers prefer to instantly connect with a brand through their preferred social media platforms. Businesses should provide simple integration of social media links on their home page, product pages and contact pages.

Enabling simple one-click sharing from your website to the customer's social media accounts is a great way to attract more attention to your brand. You can also offer discounts and incentives through your social media channels, which can encourage repeat engagement and loyalty.

Finally, make sure your website offers an effective way for customers to interact with you through various popular platforms, such as direct messaging, reviews and comments. This will create a strong relationship between you and your customers and open up additional marketing opportunities.
Online Shopping
Online shopping is one of the most popular features for professional business websites. It allows customers to purchase products and services from the comfort of their own home, often at discounted rates compared to retail prices. It's important for a professional business website to have an easy-to-use e-commerce platform that offers secure transactions, coupons and promotional discounts, comprehensive product and shipping information, order tracking, and payment options. Another must-have feature is customer support such as chat and email. This provides customers with the opportunity to receive helpful information regarding the product or service they are seeking, as well as providing an avenue for customer feedback. The customer support option should also be accessible on both desktop and mobile platforms to make sure customers always have access to help when needed.
Contact Forms
One of the most important features of a professional business website is a contact form. This allows customers to easily get in touch with your business and make inquiries. Contact forms should provide users with simple instructions on how to contact you and should be configured to fit your brand. Additionally, it should include fields that capture essential customer information such as name, email address, and platform or reason for contact. A good contact form should also include an automated system to ensure that inquiries are forwarded promptly to the appropriate recipient. Investing in an easy-to-use contact form will make it easy for customers to ask questions, provide feedback, and make inquiries, ultimately increasing customer satisfaction.
Analytics and Tracking
Analytics and tracking are essential pieces of a modern business website. With analytics, businesses can track user engagement and website performance, such as the number of visitors, their interactions with the website, and their demographics. This enables businesses to analyse customer behaviour, segment their audience, and make better informed decisions. Tracking is also important for deeper insights, allowing businesses to track clicks, conversions, popular pages, and popular customer pathways. With tracking, businesses are also able to track customer post-purchase behaviour, such as customer loyalty and advocacy. This allows them to adjust their messaging and customer experiences to better cater to customers and ultimately improve ROI.
Search Engine Optimization
Search Engine Optimization (SEO) is an essential feature for professional business websites, as it helps to increase their visibility on the web. SEO involves optimizing web pages, titles, descriptions and content for increased visibility in search engine results, as well as optimizing images and videos for better load times and improved user experience. SEO is the process of making your website and content as visible and prominent as possible to search engines like Google and Yahoo. By optimizing your site's content for specific keywords and terms, you can ensure that your website appears at the top of search engine results. This will help drive more traffic to your site, ultimately leading to higher levels of engagement and conversion.
Sažetak
A professional business website should have a well-designed, user-friendly layout, informative content, and up-to-date features. These features help to create a website that appeals to potential customers and helps to build your brand.