Tips for hiring the best customer support team for an online business
Hiring a customer support team for an online business requires careful consideration. Customer service is the cornerstone of any successful business, so it is important to find a team that is reliable, knowledgeable, and helpful. It is also important to consider factors such as cost, customer expectations, the customer interaction process, and customer feedback. By taking all these factors into consideration, businesses can hire the best customer support team for their online business.
Pregled sadržaja: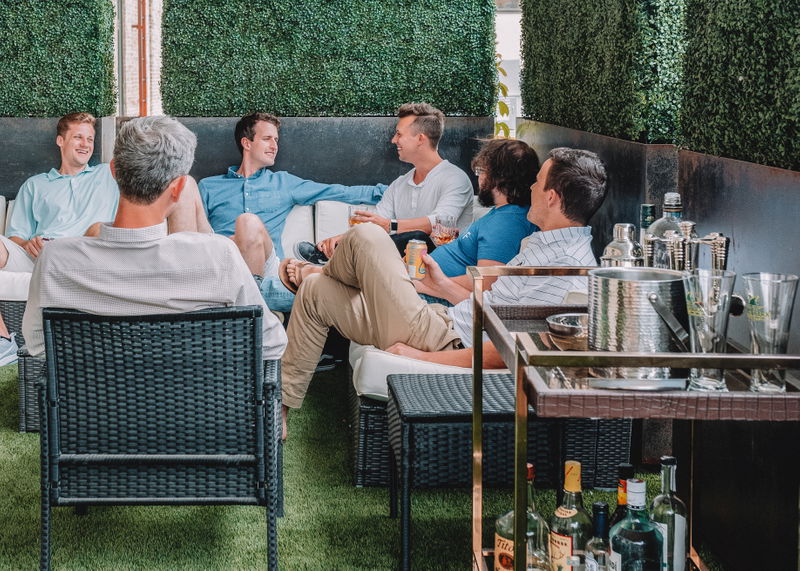 Assess the Need
Hiring the right customer support team is essential for the success of any online business. The customer support team is responsible for providing timely and accurate customer service, dealing with customer complaints, and helping customers understand and use the products or services offered. Assessing the need for customer support is an important step for businesses as it will allow them to determine the skills and qualities that the customer support team should have. Furthermore, it will allow them to determine the number of customer support representatives that the business requires.

When assessing the need for customer service, businesses should consider the size of the customer base, the complexity of the services, and the hours of operation. It is also important to determine the type of customer service that will be needed. Businesses may choose to have representatives available to answer questions via chat, email and telephone or they may choose to have an onsite customer service representative or a combination of both.
Trebate li web stranicu?
Želite izraditi web stranicu, ali ne znate odakle početi? Naš alat za izradu web stranica savršeno je rješenje. Jednostavan za korištenje i s mogućnošću prilagodbe kako bi odgovarao vašim poslovnim potrebama, možete imati profesionalnu web stranicu u tren oka.
Know the Necessary Skills
Hiring the best customer support team is essential to the success of any online business. Knowing the necessary skills is essential in making the best hiring decisions and ensuring effective customer service. Look for customer service reps who have strong communication skills, excellent listening skills and the ability to remain calm, patient and professional in all customer interaction. They should also possess problem-solving and organizational skills, as well as the ability to provide customers with clear, accurate information in a timely manner. An effective customer service team should also be able to offer solutions that drive customer satisfaction and immediate resolution of any issues.

Finally, since customer service reps need to use digital tools and work both independently and collaboratively, look for those with basic computer literacy, the ability to work under pressure and the capacity to multi-task. Throughout the hiring process, pay close attention to these skills and select the reps who best fit into your business strategy and goals.
Create the Right Job Description
Creating a detailed job description for customer support personnel is an essential part of hiring the best staff for your online business. A job description should clearly outline the duties, qualifications, and responsibilities required for the role.

When writing this document, it is important to be as specific and realistic as possible. Include a list of desirable skills, job duties, and qualifications for the position. Describe the working environment and the accountabilities expected from the successful applicant.

Include any relevant details, such as the hours of work, rate of pay, benefits package, training opportunities, and any other details specific to the role.

Creating a syllabus or a checklist of tasks that the candidate will be expected to do is also recommended. This will help ensure the applicant understands the full scope of the job and that skills are assessed in the context of actual job duties.

Finally, ask a supervisor to review the description prior to posting it to ensure it is accurate and complete. By creating a detailed job description, you will ensure that you have hired the right person to provide quality customer support.
Conduct Thorough Interviews
Conducting thorough interviews is essential if you want to build the perfect customer support team. Invest time in getting to know the candidate before the interview takes place. Extract job descriptions and expected requirements to set up an effective job interview.

Then, put together a full list of questions to present to the candidates during the interview. Ensure the questions are focused, accurate and clear. Ask follow-up questions to learn more about how the candidate can help your business.

Make sure you take notes on what the candidate shares with you, and keep a record of the conversation. Watch out for practical and relevant skills and experiences mentioned by the interviewee, as well as the quality of their answers.

Finally, ask for references from each candidate. Make a call, or send out emails, to the contacts provided by the applicant. Gathering background information from them, will help you evaluate the candidate and make an informed decision.
Look for Proactiveness
One of the best tips for hiring the best customer support team for an online business is to look for proactiveness. The team must be proactive in addressing customer issues, anticipating their needs, and finding creative solutions to emerging customer challenges. This means that team members must be highly aware of customer behavior, customer feedback, and customer trends, and be proactive in suggesting interventions and solutions to keep customers happy and satisfied. The team must also be comfortable communicating with customers regularly, handling customer grievances, and providing solutions quickly and effectively.
Test Problem-Solving Skills
When hiring customer support team members for your online business, it is important to be sure that your candidates demonstrate problem-solving skills. Good problem-solvers are a valuable asset to any customer support team as they can anticipate and quickly resolve customer issues.

You can test your candidates' problem-solving skills by giving them sample customer support scenarios and asking them how they would address the problem. Assess their response based on the logic, speed, and creativity used to arrive at a suitable solution.

Good problem-solvers are able to apply problem-solving techniques - such as breaking the problem down into manageable steps, using tools like fishbone diagrams, and trying out alternatives - to come up with better and more effective solutions.

Look out for signs such as a sense of ownership, determination, and resilience in the face of a difficult problem. If the candidate has a positive attitude and tries to reach a solution no matter the difficulty, then they are a good fit for your customer support team.
Evaluate Team Dynamics
When hiring the best customer support team for your online business, it is key to evaluate team dynamics. An effective customer support team requires more than just technical proficiency. It requires strong interpersonal communication, cloud-based collaboration, and a shared commitment to uphold customer service standards.

Team dynamics are critical in customer service, as customer support staff must project both professionalism and friendliness with customers. As such, customer service teams need to be well-organized, trust each other and be able to cooperate to achieve their goals. When assessing potential customer service personnel, look for individuals with strong communication skills, problem-solving abilities, and those who are positive and approachable. Consider assigning assessments and role-playing exercises to observe team dynamics and assess the ability to handle customer interactions.

These key considerations can help you build a customer service team that is reliable, well-connected and able to serve your customers to the highest standard.
Monitor Feedback and Performance
The best customer support teams possess both customer service skills and technical knowledge about the product or service to effectively assist customers. To ensure customer support teams are meeting expected standards, it's important to monitor their feedback and performance. This can be done through customer surveys, surveys from customer service team members, and employee performance reviews.

By gathering customer feedback, business owners can identify areas where customer service could be improved, such as response time, helpfulness of staff, and helpfulness of resolutions.

Employee performance reviews can also provide insight into continued areas of improvement. Through regular conducting of such reviews, the customer service team's performance can be accurately assessed, making it easier to identify training needs and opportunities for improvement.

By monitoring the performance and feedback of customer support teams, businesses are able to identify issues and make improvements necessary to ensure customers' satisfaction.
Sažetak
Hiring the best customer support team for an online business requires careful consideration and thought. Businesses should assess their needs, review the necessary skills, create a detailed job description, conduct thorough interviews, look for proactiveness, test problem-solving skills, evaluate team dynamics, and monitor feedback and performance. By considering all these factors, businesses can ensure they hire the best customer support team for their online business.