Getting Coached by an Expert to Boost Your Small Business Performance
Coaching can be critical for the success of any business. Expert coaching can provide encouragement and feedback throughout the business process. It can also help business owners focus their resources effectively, manage client relationships, and boost performance.
Pregled sadržaja: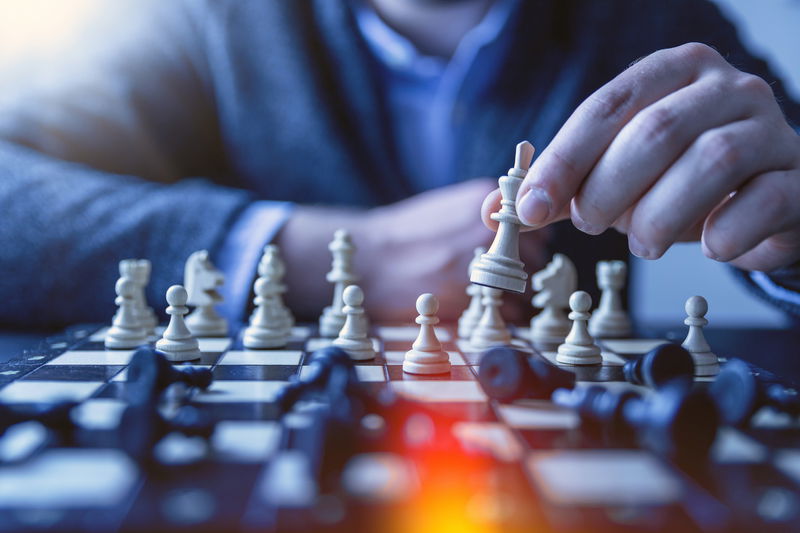 Examining Goals
Examining goals is an important step in organizing your small business performance. Goals will help to drive your business decisions, track progress and achieve measurable success. An expert coach can help you to identify realistic targets that align to the mission of your small business, and break your objectives down into key performance indicators. This can help clarify how to reach your goals, provide a roadmap for tracking progress, and set measurable success benchmarks. Working towards specific goals will help keep you and your team focused, and an expert coach can help to assess these objectives and track your progress.
Trebate li web stranicu?
Želite izraditi web stranicu, ali ne znate odakle početi? Naš alat za izradu web stranica savršeno je rješenje. Jednostavan za korištenje i s mogućnošću prilagodbe kako bi odgovarao vašim poslovnim potrebama, možete imati profesionalnu web stranicu u tren oka.
Developing Strategies
Crafting the right strategy for a small business often requires the help of an experienced coach. With their expert guidance, and clear marketing and operations plans, owners can efficiently take their business to the next level.

Developing a strategy starts with understanding the overall vision and desired outcomes of the business. The coach can help the owner identify specific goals and objectives, and how to meet them. This includes focusing on customer retention, boosting sales, and developing organizational structure that ensures everyone involved is working in the best interests of the business.

Once the goal is set, the coach can help create a road map to get there. This could include utilizing specific marketing techniques, partnerships or collaborations, and communication tactics. The strategy must also delineate ways to measure success, so that progress and implementation can be monitored and adjusted, when needed.

The right coach will understand the challenges faced by small businesses and be able to create realistic and achievable strategies that lead to success. With the right plan, owners can confidently aim for the highest levels of performance.
Managing Client Relationships
Managing client relationships is an essential aspect of successful small business performance. Expert coach can help ensure that relationships with clients remain strong and profitable long term. A knowledgeable coach can provide guidance on developing effective communication strategies and techniques to ensure that clients feel comfortable and respected. They can also support in the development of a clear and effective sales process to ensure that customers understand the value of products and services, and that their buying decisions are based on fact, not emotion. Lastly, coaches can support businesses in developing strategies to acquire new customers who have similar values and interests. Ultimately, effective client relationship management unlocks greater opportunities for mutual growth and sustainable business success.
Generating Involvement
Coaching by an expert can help your small business leverage the power of increased involvement from employees. Generating involvement amongst workers means that each individual will be more committed to achieving the desired business outcomes. Utilising expert coaching can act as a catalyst for generating employee involvement through providing strategies that encourage involvement and team morale. Coaching strategies can also develop and measure employee productivity, as well as setting up action plans for improvement. In addition, expert coaching enhances communication between employees and management, helping to ensure an environment of collaboration and trust. Finally, coaching can provide employees with the opportunity to figure out constructive methods to work more productively and more effectively. Ultimately, engaging with expert coaching can be the key to unlocking your small business' full potential.
Identifying Potential
Identifying potential areas in which to focus and improve is one of the hallmarks of successful small business coaching. This starts with the business owner recognizing their strengths and weaknesses, and understanding the unique competitive pressures they face. Through conversations and assessment exercises, an expert coach can help the business owner identify any number of opportunities for growth. This could include areas such as understanding the customer, pricing strategy, marketing mix, organizational design, or strategic positioning. This evaluation will enable the business to identify and prioritize potential areas for improvement that will propel the business forward. With the help of a coach, small businesses can harness the power of small changes in multiple areas which, when combined, can equate to a large and decisive competitive edge.
Encouraging Communications
Strong communication within an organization can have a positive effect for small business performance. Encouraging open and honest communication between team members and managers through regular team meetings will help to boost motivation and morale. Expert coaching can help to further improve communications throughout the organization while simultaneously improving the overall performance of the business.

A good coach can help to create an environment where team members feel comfortable communicating honestly, critically and with respect. This will help employees to express their ideas and opinions in a constructive and productive way, allowing employees to push their own boundaries, challenge assumptions and innovate.

Equally as important as speaking up, listening is an important skill and by utilizing expert coaching to improve your team's communication skills, they will also be able to better understand, empathize and respond to their colleagues. This can lead to faster decision making and smoother interactions, ultimately improving the performance of the small business.
Mastering Teamwork
Teamwork is essential in the success of any small business. Expert coaching can help small business owners and their teams cultivate the skills necessary for productive collaboration. To build a team with a common understanding of purpose and vision, expert coaches provide actionable guidance on anticipating and overcoming challenges. They assist in communicating effectively, honing natural strengths, problem-solving, and establishing productive team dynamics. Coaches are also integral in teaching important protocols, such as how to listen and respect different opinions, how to compromise for the greater good, and how to appraise individual contributions as part of the larger goals. With the help of an expert coach, small business owners and their teams can become adept at co-creating plans and goals, addressing obstacles and conflicts, and managing outcomes efficiently and positively. Mastering these skills through expert coaching can ultimately make all the difference in strengthening teamwork and the success of the small business.
Focusing Resources
Focusing resources is a critical component in using coaching to boost small business performance. It's important to step back and take a look at just how resources are currently being utilized. By doing a quick overview and then making any changes that may be necessary, businesses can more accurately allocate resources and be prepared for the complications that come when coaching is involved.

Effective resource allocation means appropriately allocating certain resources at certain points during the growth of the business. This can be done by making small changes to current practices or restructuring how roles and duties within the company are fulfilled. Additionally, investing in external resources such as coaching or consultants can help you gain the support and expertise needed for growth.

By focusing resources, businesses can more accurately meet the challenges that come with coaching. This may include organizing and managing schedules, setting clear expectations and timelines, and ensuring that everyone is on the same page and follows through with the information provided. It's also important that resources are regularly monitored, as changes and developments within the business require new strategies and a focus on different areas of expertise.
Sažetak
Coaching by an expert can provide the essential guidance needed for a small business to reach its full performance potential. Coaches provide the knowledge, encouragement and perspective needed for sound decision-making and successful implementation of strategies and initiatives.