Using Landing Pages for Maximum Conversion with PPC
Landing pages are an essential part of any successful PPC (pay-per-click) campaign. They are used to capture potential customers' contact information or influence them to buy a product or service. When creating a landing page, it is important to consider the user experience, the content, and the appropriate visuals in order to maximize conversions.
Pregled sadržaja: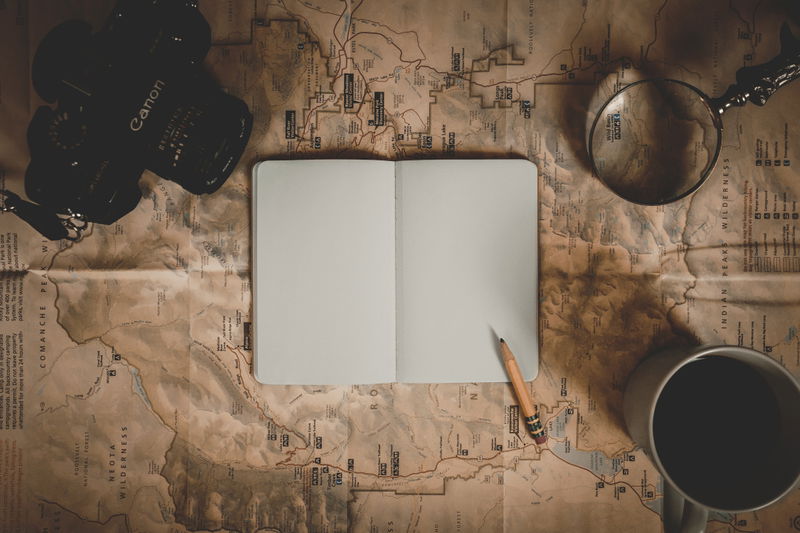 Creating an Effective User Experience
Creating an effective user experience with your PPC landing pages is essential for maximizing conversion. Your landing page should effectively communicate your message, provide clear calls to action, and give a pleasurable user experience that encourages visitors to take action.

Design your page to be visually appealing with colors, fonts, and images that draw the eye. Include a headline that immediately engages and quickly communicates your main message. Keep the message concise and easy to understand.

Focus on content, and ensure helpful information is included to answer any questions users may have. Add a targeted CTA at the end of your content, and make sure to link to additional resources. Allow visitors to explore the page and quickly access what they came for.

Test and analyze your PPC landing pages often to ensure they are serving the purpose. Determine the best design and layout, add a feedback loop, and capitalize on any opportunities to optimize the user experience.
Trebate li web stranicu?
Želite izraditi web stranicu, ali ne znate odakle početi? Naš alat za izradu web stranica savršeno je rješenje. Jednostavan za korištenje i s mogućnošću prilagodbe kako bi odgovarao vašim poslovnim potrebama, možete imati profesionalnu web stranicu u tren oka.
Optimizing Content for Landing Pages
Content optimization is essential in successful PPC landing page development. Effective landing page content should be tailored for the target audience and optimized for conversion. Optimization should focus not only on the text itself, but also the layout, visuals and call-to-actions used.

To optimize content for PPC landing pages, focus on keywords and phrases that are relevant to the product and the target audience. Aggressively promote the value of the product or service and how it can benefit the user. Also, pay attention to page readability, font size, and color choices. Be sure to use persuasive but simple language that encourages the viewer to act on your call-to-action.

If you are creating multiple PPC landing pages, ensure that each one is tailored to the campaign goals and directed at the specific audience segment. Incorporate any information gathered from A/B testing to refine content, visuals and layout in order to maximize conversions.

Overall, content optimization is an essential part of maximizing conversion with PPC. By taking the time to create high-quality and effective landing page content, you can ensure that your landing pages will be productive and cost-efficient.
Using Visuals for Maximum Conversion
When creating a landing page for PPC campaigns, using visuals is an important factor for maximum conversion. Images and videos can help draw attention to a visitor's specific interests and needs, prompting them to take action.

Incorporating visuals in your landing page can help set you apart from your competitors, giving you an edge in conversion rates. For example, using relevant and interesting images and videos will make your landing page more engaging and encourage visitors to explore further. Visuals can also be used to break up long pieces of text, making the landing page more inviting to visitors.

Using visuals on your landing page is key to generating leads and encouraging visitor action. From including an eye-catching background image or embedded video, to redirecting visitors with a button or call to action, visuals can have a powerful impact on conversion rates. Therefore, when creating a landing page for PPC campaigns, make sure to include relevant visuals to maximize conversion.
Analyzing and Improved Landing Page Performance
Landing pages are important elements of a successful paid search (PPC) campaign. They are the first impression that lead prospects have of your product or service, so it is essential to have them set up properly to drive maximum conversions. To ensure the best results from your PPC campaigns, analyze and improve the performance of your landing pages.

Start by measuring the bounce rate and converting rates of each of your landing pages. Examine how many people are clicking on the individual elements of the page such as the call-to-action (CTA) buttons, forms, or other elements. Establishing a baseline of metrics like these will help you to better evaluate the effectiveness of your landing pages.

In addition to analyzing performance, make adjustments to your landing pages as needed to improve their performance. Adjust the CTA butto so that it stands out, update the heading and text to target the right demographics or add different images or videos to the page. Focus on making the page as simple and intuitive as possible so that visitors can quickly engage with your product or service.

Finally, carry out A/B tests to compare different versions of the landing page and determine which one performs best. Tailor the elements of the page to boost engagement with your offering – for instance, you could use personalized page messages or apply urgency-creating language to the CTA to increase the likelihood that visitors will convert.
Optimizing for Different Devices
Optimizing for Different Devices is an important aspect of any PPC campaign. In today's digital world, users access websites from multiple devices and screen sizes. Having a landing page that responds and is optimized for different devices is critical for reaching potential customers. It ensures that the page is displayed correctly and provides an optimal user experience for the people viewing it. It also improves the chances of conversion, as users can more easily access and use the page. Another benefit of optimizing for different devices is that it reduces the bounce rate – people exiting the page quickly after visiting. This helps to ensure that the PPC campaign is delivering the desired results.
Testing and A/B Split Testing
Testing and A/B Split Testing are two powerful tools when it comes to optimizing Conversion Rate Optimization (CRO) strategies. It's important to understand how to properly use testing to maximize the return on your PPC campaigns.

A/B Split Testing is a method of testing two versions of a landing page, in which visitors are randomly shown both variants and the one that gets the most conversions is deemed the "winner". By running A/B tests, you can quickly determine which aspects of the landing page design are most effective in attracting and converting visitors.

Testing can also be used to optimize your PPC campaigns by testing different keyword phrases, headlines, copy and images to see which ones lead to the most conversions. Additionally, testing can be used to identify which audiences to target and which campaigns are more effective in one region compared to another.

Testing and A/B Split Testing are invaluable for optimizing PPC campaigns and ensuring maximum conversions. By testing different aspects of your landing page, you can identify the best way to reach target audiences and generate maximum conversions.
Integrating with Other Platforms
Integrating with other platforms is one of the key elements to effectively maximize conversions from PPC campaigns with landing pages. When combined with other promotional and marketing efforts, landing pages can be used to precisely target potential customers and engage them through various platforms. Sophisticated tracking and analytics tools can help businesses distinguish which platform offers maximum returns. Additionally, having landing pages across various platforms can provide a consistent customer experience. This will ensure that the customers receive quality information and a polished website no matter which platform they use. Furthermore, integrating platforms with each other can also help streamline various processes to make sure that customers get better responsiveness with their queries and requests.
Online Advertising best Practices
Online advertising best practices are essential for any business looking to succeed in today's digital world. When it comes to PPC campaigns and landing pages, there are key strategies that can make or break success.

First, it's important to remember to make sure your audience is properly targeted. This means using correct keywords and ad copy that accurately reflects the audience you're trying to reach. Include a clear and concise call to action so consumers know exactly what they need to do to convert.

Second, use features such as A/B testing to determine which elements of the page are performing well and which may need improvement. Additionally, track user behavior and look for any changes in user trends. This will help ensure you're providing the best user experience for your audience when it comes to landing pages.

Third, create an engaging user experience. This includes ensuring a seamless journey from the ad to the landing page. Consider adding videos, high-resolution images, and well-crafted copy to grab potential customers' attention.

Finally, emphasize relevance. Make sure your ads, keywords, and landing page content all reflect each other. Relevance is key because it allows consumers to quickly understand what you're offering and take action.
Sažetak
Creating and optimizing effective landing pages with PPC campaigns is a key part of any successful online marketing strategy. The user experience, content, and visuals should be taken into consideration when designing a landing page in order to maximize conversions. Additionally, analyzing performance, optimizing for different devices, A/B split testing, and integrating with other platforms are some of the best practices to consider.