Why Your Business Needs a Website
Having an online presence for a business is essential in the modern world. Not only does a website help customers better understand products and services, but it also helps businesses increase visibility, generate leads and boost sales.
Pregled sadržaja: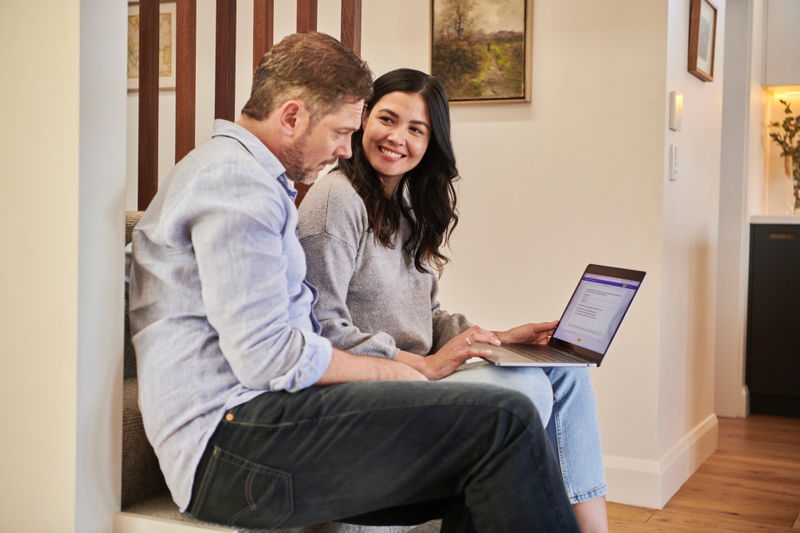 Understand Your Customers
One of the most important reasons why your business needs a website is to understand your customers. It is essential to build a relationship with current and potential customers by understanding their needs, preferences and behaviour. A website allows you to capture information such as product and service preferences, contact information and feedback. All of this important information can be used to create targeted offers that are tailored to each customer's individual needs. Additionally, providing customer support on the website can help make them feel more valued, thus improving their experience with your company. Creating a website for your business is a great way to gain insight into who your customers are and how to better serve them.
Trebate li web stranicu?
Želite izraditi web stranicu, ali ne znate odakle početi? Naš alat za izradu web stranica savršeno je rješenje. Jednostavan za korištenje i s mogućnošću prilagodbe kako bi odgovarao vašim poslovnim potrebama, možete imati profesionalnu web stranicu u tren oka.
Generating Leads
Having a website for your business can help you generate leads. Your website is an opportunity to portray your business as professional and reliable. You can use your website to share your contact information, product or service offerings, and pricing plans to potential customers. Once you have built up your online presence, you can begin to use content marketing techniques such as blogging and email campaigns to draw customers to your website and generate high-quality leads. These potential customers can then be nurtured through your website's resources and your follow-up communications, increasing the likelihood that they will become paying customers.
Promote Your Brand
Having a website is an essential part of business. Even if you aren't selling products online, your website is an important tool for promoting your brand and engaging your customers. Through your website, you can effectively reach more potential customers, create a recognizable brand identity and make your presence known in the market.

Creating a well-designed website is an investment that pays off in many ways. It offers more control over your brand's messaging, helps build trust with your customers and allows you to track data that can drive marketing decisions. Additionally, a website allows you to spot opportunities to promote your brand through digital channels like search, social media and email.

By leveraging your website and other digital marketing tools, you can build an audience that stays engaged with your brand. People often have more trust in companies with a strong online presence, and the increased visibility that comes with a website is a surefire way to build brand awareness. Plus, with analytics tools, you gain valuable insights on how customers interact with your brand and prioritize areas for improvement.

In short, having a website is an essential part of promoting your business. Investing the time and resources to create an effective website is worth it. You can use your website as part of an integrated marketing strategy that reaches more of your target audience and keeps them engaged with your brand.
Stay Relevant
In today's competitive market, staying "relevan" is key. Having a website can keep your business in the forefront of customers' minds and give your business a competitive advantage. Studies show that 93 percent of customers believe that a professionally designed website gives a business more credibility. Having a website gives your customers and potential customers easy access to information about your company, products, and services. They can find out what you offer and how to contact you with a few clicks rather than having to call or email. Additionally, a website allows customers to find you at any time, even when your physical store is closed. When you have a website, you can quickly adjust your messages to match changing trends or effective promotions.

A website also provides a platform to showcase your customer-centricity, which will make your business stand out from other competitors. You can show customers how you provide exceptional customer service, your company's unique backstory, or give them an easy way to sign up for events and newsletters. Having a website also allows you to stay on top of customer feedback and build customer relationships. Customers may feel more comfortable engaging with your brand through your website and social media channels, so having a website is essential.

Ultimately, having a website is a key element in staying "marketable" and staying ahead of the competition. A website not only gives customers the convenience to find out more about your company and services, but also gives you the opportunity to build relationships with customers, optimize marketing strategies, and increase customer engagement.
Increase Connectivity
The internet connection and technology of today offer a wide range of opportunities for businesses. By increasing connectivity, businesses can significantly widen their virtual reach and appeal to a broader customer base.

By having a website, businesses can communicate their services in a dynamic and efficient manner. It makes the online presence of any business more visible, allowing them to reach a greater audience. Furthermore, it also creates an interactive platform where customers can find more information they need.

A website further allows a business to capture more local and global attention by optimizing their website's content and utilizing search engine optimization (SEO). This increases a potential customer's awareness and understanding of the business, and can lead to more engagement and sales.

In addition, a website allows a business to keep in contact with customers by providing an interactive platform. It can be used to inform customers of any new offers, events, and products. This way, customers can stay up to date with the business's activities in an efficient and effective way.

Overall, having a website provides businesses with a range of opportunities for increasing connectivity. It's an essential tool for any business that wants to expand their audiance.
Gather Customer Data
It is essential for businesses to have a website to maximize efficiency. Gathering customer data should be an integral part of running any business. A website can help businesses gather critical customer data to customize their marketing, sales, and customer service efforts.

Using data analytics, businesses can track customers, measure website performance, predict customer interactions and preferences, enable customer segmentation, and identify potential sales opportunities. By collecting customer data and analyzing it, businesses can understand the customer journey and optimize their communication accordingly.

By collecting customer data and analyzing it, businesses can begin to tailor their website and create a better user experience for customers. This is an important step for modern businesses, as it enables them to understand their customers better and optimize their website experiences for them.

Furthermore, businesses should strive to make their customers feel appreciated by customizing their overall website experience in a way that makes customers feel understood, valued, and respected. This will result in increased loyalty, engagement, and potentially even sales, as customers are increasingly more likely to remain faithful to brands that offer personalized services.
Sažetak
Having a website for your business allows customers to understand your services, increase visibility, generate leads and promote a brand more effectively.