Social Media Influencers in Social Media Marketing

Social media influencers have quickly become a key component in modern digital marketing campaigns, making them an integral part of the success of any business or organization. They use their social media presence to spread positive word-of-mouth about a particular brand, product, or service, thus further developing and increasing its reach. Influencers are able to draw a large audience, inspire them, and build more organic relationships with potential customers.

Pregled sadržaja: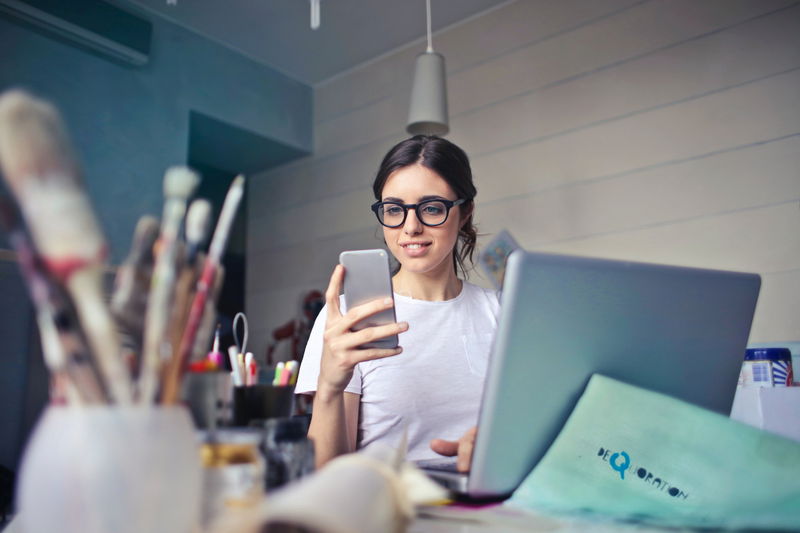 What Are Social Media Influencers?
Social media influencers are individuals who have dedicated their time to creating a large following and audience. They use various platforms such as Instagram, YouTube and Twitter to introduce their content and gain the attention of their viewers. They often have a designated niche, such as technology, beauty or fashion, that they focus on. Brands are increasingly turning to them to boost their campaigns due to the fact that they have a well-established and engaged audience. By working with influencers, brands can market to a specified target audience, as well as benefit from their credibility and online presence.
Trebate li web stranicu?
Želite izraditi web stranicu, ali ne znate odakle početi? Naš alat za izradu web stranica savršeno je rješenje. Jednostavan za korištenje i s mogućnošću prilagodbe kako bi odgovarao vašim poslovnim potrebama, možete imati profesionalnu web stranicu u tren oka.
What Motivates Influencers to Participate in Social Media Marketing?
Influencers have become a powerful tool in the age of digital marketing, but what motivates them to participate in social media marketing?

For one, influencers are often drawn to meshing their personal brand with a reputable company or product. By aligning with a well-known brand, they can amplify their own image while showcasing their favorite things. This draws in both an increased audience size and influence.

On the monetary side, many well-known influencers are able to negotiate a monetary return for the promotion of certain products. Companies recognize the value that influencers can bring to their products and are willing to invest in the relationship. A majority of influencers are open to discussing compensation for the work that they provide.

The final motivation for many influencers is the opportunity to reach a larger and more diverse audience. By promoting a product, they are able to put their name and work out in front of a larger audience and reach many more potential consumers.

Ultimately, influencers in social media marketing are motivated by the ability to pair their personal brand with a company, receive a monetary gain, and reach a larger audience.
The Benefits of Influencers in Social Media Marketing
The use of influencers as part of social media marketing campaigns is becoming increasingly popular. As influencers have a large, engaged following, they can be an excellent way to reach a wide audience quickly and at an affordable cost.

Influencers can help to create brand awareness and increase brand visibility, helping to reach more potential customers and drive new engagement. By partnering with influencers whose content resonates with a company's target market, brands can tap into new audiences in a more organic and authentic way.

In addition, influencers can also drive sales as they have the potential to reach a brand's target customers directly. They can be used to feature products or services, and even provide personal recommendations, which can be very persuasive.

Finally, influencers can also foster relationships with potential customers. They can help to increase engagement and build trust in a brand by promoting products and services in an authentic, non-intrusive manner.

In summary, influencers are becoming increasingly popular in social media marketing, with many advantages for businesses. Brands can benefit from increased visibility, better engagement with potential customers, higher sales rates, and improved customer relationships.
How to Find Influencers That Fit Your Brand
The success of social media marketing depends heavily on finding influencers that fit your brand. Here are a few steps to guide you through the process of choosing the most suitable influencers for your brand:

1. Identify Influencer Targets: Establish the type of influencers that your brand wants to market for in terms of their influence, content, and audience.

2. Create the Influencer Profile: Develop a detailed profile of the kind of influencers that your brand is looking for, including the topics they cover, the type of product they use, and the level of engagement they have.

3. Research: Research potential influencers to find ones that match your profile. Evaluate their content and past collaborations to determine whether they would be a good fit for your marketing strategy.

4. Reach Out: Once you've identified potential influencers that fit your brand, reach out to them with a proposal. Make sure to provide them with relevant information, such as campaign goals, budget, and contact information.

Finding influencers that fit your brand is essential to achieving success in social media marketing. By following these steps, you can identify and connect with influencers who will promote your message and provide valuable insights for your marketing strategy.
Analyzing the Performance of Influencers
Analyzing the performance of influencers is an important part of any social media marketing campaign. The right influencers can create meaningful engagement, increase brand awareness, and motivate potential customers to take action. To maximize the effectiveness of any influencer campaign, it is important to track performance metrics such as:

• Number of followers
• Reach and engagement
• Number of leads generated
• Number of conversions
• Cost per lead

Using these metrics can give you insight into the value that an influencer is providing for the brand. It also helps identify any areas where performance could be improved. Leveraging the performance data can help ensure that each influencer campaign is as successful as possible.
Building Loyalty Through Influencers
Building loyalty through influencers is one of the most effective ways of leveraging social media marketing. Influencers have large and dedicated followings of consumers that are naturally interested in the topics and products the influencer is passionate about. By teaming up with influencers, brands can create authentic, engaged relationships with their target audiences and influence purchasing decisions.

For example, influencers can promote products with helpful and honest reviews that are tailored to their followers. In addition, they can participate in social media campaigns and activities and also provide real-time insight into the customer experience. This helps to ensure that brands have a deeper understanding of their audiences, and can tailor upcoming campaigns according to their feedback.

Furthermore, influencers have the potential to drive even more loyalty in their followers by becoming ambassadors of the brand. They can become involved with the brand's mission and values and showcase those in all their work, further engaging customers and creating a true connection between the company and their followers.

Overall, influencers play a valuable role in connecting brands with their target audiences and help to create sincere relationships with loyal followers. Utilizing influencer marketing strategies can be a winning strategy for any company looking to grow their brand and achieve their business objectives.
Types of Social Media Influencers Campaigns
There are several types of influencer campaigns that brands can use to engage with their target audiences.

One type of influencer campaign is co-branding, which is when two or more brands come together to create a joint campaign. In this type of campaign, influencers act as the voice of the brand to spread the message to their followers.

Another type of influencer campaign is product placement. This involves having a brand's product featured in content by the influencers, providing them with exposure. This is especially effective when influencers create content that their followers can relate to.

Ambassador campaigns are also popular. This type of campaign requires influencers to become the face of a brand, representing it in their posts over a period of time. This is an effective way for brands to create an emotional connection with their audience.

Lastly, giveaways are another type of influencer campaign commonly used by brands. This can be a simple way to reward followers who already interact with the brand, or to reach and attract new followers.

All of these types of campaigns can be used to create a successful influencer campaign that will help a brand reach their target audience and increase exposure.
Sažetak
Social media influencers have become an essential component of any successful digital marketing campaign. With their large following and ability to promote by word-of-mouth, influencers can help to increase a brand's reach and draw in more potential customers. By finding the right influencers for your brand, analyzing their performance, and building loyalty through them, businesses of all sizes can benefit from an effective influencer campaign.